December 17, 2013
Biogen Idec pursues anti-TNF biosimilars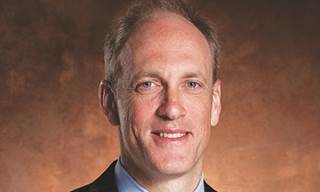 Biogen Idec and joint venture partner Samsung are going into the anti-TNF biosimilars business. The two companies paired up in 2011 to create Samsung Bioepsis, and it is through this agency that minority partner Biogen has exercised its option to market anti-TNF biosmilars in Europe.
The option means Biogen's portfolio will go beyond MS drugs it is known for—Avonex, Tysabri and Tecfidera—and will give it a stake in the market that includes biosimilars of anti-TNF drugs like Janssen's Remicade that have indications for treating diseases ranging from rheumatoid arthritis (Remicade and AbbVie's Humira) to Crohn's disease, plaque psoriasis and ulcerative colitis (Remicade and Humira), among others.
"This is a unique opportunity for us to leverage our experience in developing and manufacturing high-quality biologics in therapeutics in which we are deeply focused," Biogen's EVP of global commercial operations, Tony Kingsley, said in a statement.
While the deal announced on Tuesday allows Biogen to delve into the RA space, it does not mean the biosimilars partnership will flow both ways: the partners agreed Samsung Bioepsis would not create biosimilars of Biogen's portfolio.
Update: a previous version of this article cited a 2011 report that the companies were in pursuit of a Rituaxan biosimilar. A Biogen Idec spokesperson informed MM&M by email that Samsung, not the JV was looking at this angle and stopped as of October 2012.
Scroll down to see the next article