December 27, 2012
Congress loses a healthcare mover, and pharma an unlikely ally on IPAB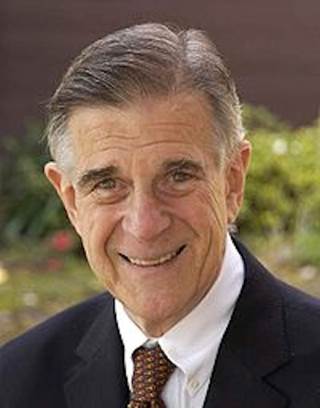 The November elections were arguably the most important for healthcare policy in 40 years, cementing, as they did, the Affordable Care Act by awarding President Obama a second term. But with all eyes glued to the drama at the top of the ticket, many missed a major Congressional upset that could have big implications for healthcare policy.
Rep. Pete Stark, a California Democrat defeated by a younger intraparty rival under that state's new open primary system, was the ranking Democrat on the Health subcommittee of the powerful House Ways & Means Committee – and an architect of much of the modern healthcare policy infrastructure. He authored the provisions of the 1985 COBRA law that mandated emergency room treatment of uninsured people and established a means of insuring those between jobs. He followed that up with a series of laws in the '80s and '90s, now known as the Stark Law, aimed at curbing physician self-referrals. As chairman of Ways & Means in 2010, he played a key role in shaping and winning passage of the Affordable Care Act.
He lost his chairmanship of the committee in the midterm Republican rout later that year, but he remained one of the most informed and influential voices on healthcare policy on the Hill. He was also in support of repealing the Independent Payment Advisory Board established under the ACA – a position that alienated some of his fellow Democrats and endeared him to the pharma industry with which he had frequently clashed.
"One only has to look at the ACA," he said in a March hearing, "which extended solvency, slowed spending growth, lowered beneficiary costs, improved benefits, modernized our delivery system, and created new fraud-fighting tools -- to see we've done a damn good job. I see no reason why Congress would or should hand that authority over to the executive branch. To do so undermines the separation of powers."
He grew irascible and unpredictable in recent years, and seemed not to put much effort into fundraising and fighting off his upstart challenger, which prompted speculation about his health. He may also have tired of life in the minority.
"While Mr. Stark was a vote for repeal of IPAB, his absence in a GOP-led House will have minimal impact," said Peter Pitts, former FDA associate commissioner and head of the Center for Medicine in the Public Interest. "His career, on the other hand, leaves a legacy stamped 'visionary leader' on American healthcare."
His replacement as top Dem on the Health subcommittee will be Rep. Jim McDermott of Washington. A psychiatrist, McDermott is an advocate of eliminating the deductibility of advertising for prescription drugs and biologics – a perennial target in Congress. That's not much of a change – Stark's Fair Balance Prescription Drug Advertisement Act of 2007 would have used the tax deduction as a de facto two-year ban on DTC for new drugs and to punish ads deemed violative by FDA – but it's sure to be a critical battle this year, as Congress looks high and low for cost-savings.
"For the first time, advertising is really and seriously at risk in the tax code," said Polsinelli Shughart's Jim Davidson, who led the defense of the tax deduction during the ACA negotiations, in a recent talk. "People see a pot of gold there." Eliminating the tax deduction, said Davidson, would raise the cost of advertising by more than a third and drive many advertisers off the air and out of print.
In another significant shift, Sen. Lamar Alexander (R-TN) is expected to take over from Sen. Mike Enzi (R-WY) as ranking Republican on the Senate's Committee on Health, Education, Labor and Pensions as Enzi moves on to chair the Budget committee.
Scroll down to see the next article