January 13, 2014
Dept. of Justice subpoenas Aegerion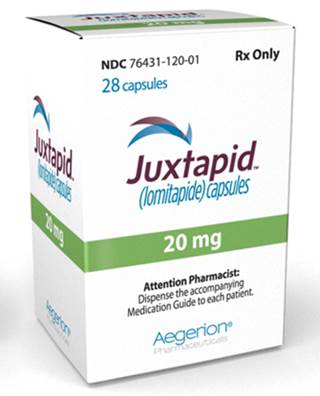 Interviews given by CEO Marc Beer garnered unwanted FDA attention for Aegerion Pharmaceuticals in November. Now the Department of Justice has also taken note of the drugmaker and has subpoenaed documents surrounding the sales and marketing of the drug Juxtapid.
The FDA approved the company's lone product in December 2012. The biotech's drug, for the ultra-rare lipid disorder HoFH, competes against Sanofi's weekly injection Kynamro.
The company told investors Friday that it does not know why the DOJ is looking into the marketing materials, but Jefferies analyst Eun Yang wrote in a research note that Aegerion does not think it's connected to the controversial interviews during which CEO Beer made comments the FDA's bad-ad group found ran contrary to permissible drug claims.
For example, OPDP cited Beer for saying that the drug "has the potential of taking a patient that would die at 30 and allow them to meet their grandkids," and "these patients are going to die of a cardiac event, either a stroke or a heart attack, if we don't have them on therapy."
OPDP noted in its written rebuke that these comments run contrary to the PI, which "specifically includes a limitation of use stating that the effect of the drug on cardiovascular morbidity and mortality has not been determined."
Aegerion also announced Friday that it expects global net product sales for FY 2014 will be between $190 million and $210 million. It said preliminary 2013 numbers indicate net product sales between $48 million and $49 million.
Scroll down to see the next article