August 26, 2014
Eli Lilly and BI's Jardiance hits shelves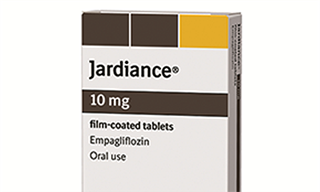 Less than a month after FDA approval, BI and Eli Lilly's SGLT-2 inhibitor Jardiance (empagliflozin) is on pharmacy shelves. The drugmakers announced the daily tablet's rollout Tuesday. "Our alliance is proud to make Jardiance available so quickly following its approval by the FDA" BI marketing SVP Kathleen Dowd said in a statement. The 10mg and 25mg tablets are used in tandem with oral hypoglycemic drugs or insulin.
BI and Lilly's candidate is the third in its class: Johnson & Johnson's SGLT-2 inhibitor Invokana (canagliflozin) wrangled the first-in-class approval last year, and was soon followed by AstraZeneca's Farxiga (dapagliflozin). Although Evoke Health's science and medical healthcare VP Brian Whalen said in March that the SGLT-2 category was already crowded, he said Jardiance's profile made it a product to watch. Among its distinguishing characteristics: the FDA has not flagged it for safety concerns, whereas Farxiga has been associated with bladder cancer, and patients with severe liver damage are told to stay away from Invokana.
BI and Lilly are supporting the launch through efforts that include a savings program being promoted online and in physician offices. MM&M also found an informational pamphlet in a dispenser in the cold and flu aisle at a local CVS.
Scroll down to see the next article