February 01, 2012
Ernst & Young's Buck Luce named HBA Woman of the Year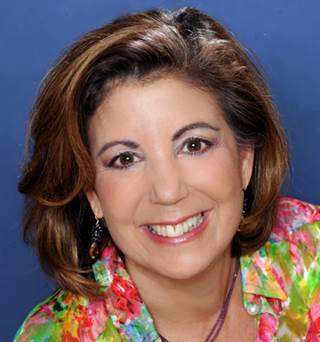 The Healthcare Businesswomen's Association named Ernst & Young global pharma lead Carolyn Buck Luce, calling her "a dedicated leader promoting women's advancement in healthcare."

Buck Luce has spent 21 years at Ernst & Young, where she is global pharmaceutical leader, responsible for overseeing strategy, thought leadership, resourceing, learning and solutions for the firm's life sciences clients. Before that spent seventeen years in banking, consulting and government. In her current role she has championed an industry-wide conversation about "Pharma 3.0" based on the firm's strategic insights. She is the co-founder of the Corporate Council for the White House Project, which brings together major orporations to enhance the perception of women as business leaders, and co-chair and co-founder of The Talent Innovation Task Force. She also serves on the Mayor's Commission on Women's Issues and has served as chair of the Board of Directors of the New York Women's Foundation.

"Carolyn exemplifies the remarkable reach and unmistakable impact of inclusive leadership," said Jim Turley, chairman and CEO of Ernst & Young. "She has driven Ernst & Young's work in the global life sciences market during a period characterized by complexity, increasing regulation and a constant demand for innovation, yet her ability to connect people and solutions leaves a lasting mark on both the health care and professional services industries. At the same time, Carolyn accelerated her efforts to champion the advancement of women leaders through thought leadership and community service."

"It is a true privilege to be recognized by the Healthcare Businesswomen's Association with this award," said Ms. Buck Luce. "Today's healthcare industry presents huge opportunities and challenges that will require all of our best talent focusing on improving health outcomes for individual patients and societies. The discovery, development and life cycle management of diverse global talent will be the key driver of innovation in the future. I look forward to continuing to work closely with the HBA in finding ways to accelerate the enormous potential of professional women throughout the healthcare ecosystem."

She will be honored at HBA's 23rd Annual Woman of the Year event Thursday, May 3 at the Hilton New York.
Scroll down to see the next article