May 14, 2014
FDA standing by its Zohydro approval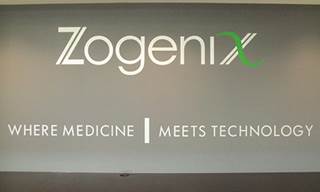 The FDA has taken a public beating over its approval of the painkiller Zohydro, but an April 30 posting on the FDA website indicates the regulator is standing by its 2013 approval.
Concern over opioid prescriptions has gotten louder over the past few years and Health and Human Services data released Wednesday indicates that prescription opioid-related deaths more than tripled between 2000 and 2010. HHS findings also indicate that the death rate for opioid poisoning rose from 1.9 deaths per 100,000 in the 15-and-older set to 6.6 per 100,000.
The Zohydro approval triggered broad-based anger not because it was for a painkiller, but because of concerns about how easily the drug could be abused. "We believe your approval of Zohydro ER has the potential to exacerbate our nation's prescription drug abuse epidemic because this drug will be the first hydrocodone-only opioid narcotic that is reportedly five to 10 times more potent than traditional hydrocodone products, and it has no abuse-deterrent properties," 28 attorneys generals wrote to the FDA in a December letter protesting the drug's approval.
The hydrocodone bitartrate formulation does not have abuse-deterrent properties, and manufacturer Zogenix has complained that the medication's perceived risks have been overblown. The FDA has stood by its approval—even though it included a backdoor to overturn it—and a recent post to the regulatory agency's website indicates that it has no immediate intention to reverse its decision.
Titled "FDA Provides Facts about Zohydro" the bulleted list makes no excuses, saying the agency "makes its approval decisions based on science and by carefully evaluating the safety and effectiveness of every pain medication. In the case of Zohydro ER, we determined that the benefits of the product outweigh its risks."
The posting notes that Zogenix needs to conduct post-marketing studies and that restrictions—such as requirements that prescriptions be written by physicians as opposed to being called in to a pharmacy, and the ban on refills—do provide safety backups.
The FDA post also notes that, "There have been many misperceptions about the potency of Zohydro ER in the press," and that the medication "is in fact less potent than certain strengths of other currently marketed ER/LA opioids such as morphine sulphate, hydromorphone, oxymorphone and oxycodone."
The FDA also notes that even abuse-deterrent opioid formulations have limitations, and that "we expect that people intent on abusing these medications will be able to circumvent many of the abuse-deterrent formulations currently on the market or in development."
Even with deterrence properties built in, supply of new formulations appears to be ongoing—Purdue's senior director of public affairs, Jim Heins, told MM&M in an earlier interview that doctors who prescribe chronic pain medications need an array, "particularly because one type of medication might become ineffective or might not be well tolerated by the patients, or they need to try something else."
The FDA affirms this perspective in its posting, noting, for example, that some patients cannot tolerate hydrocodone medications that also contain acetaminophen, which Zohydro does not.
A Zogenix representative told MM&M Wednesday that the company was aware of the April 30 posting and that it provides "accurate and reaffirming information." While MM&M found the post on its own, the rep said Zogenix has worked to broadcast the link.
Scroll down to see the next article