April 03, 2014
GSK's Paxil plant cited in warning letter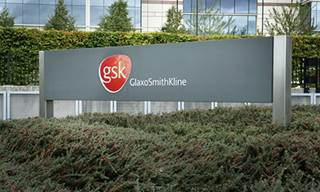 GlaxoSmithKline got some unwelcome attention from the FDA inspectors: a March 27 warning letter about unacceptable manufacturing and communications at a Cork, Ireland, manufacturing site where it found contamination issues. The letter notes that this is not the first time the regulator has asked about this plant, and that the firm's initial response "lacks sufficient corrective actions."
Dublin-based news website RTE reports that the plant made active ingredients for the anti-depressant Paxil and has since recalled batches of the drug.
The FDA notes that failure to provide an adequate response and fixes may prompt the US agency to ban materials produced at this site, which uses the company name SmithKline Beecham.
The FDA's list of grievances includes accusations that the drugmaker distributed products even after it knew items could have been contaminated.
The FDA noted that although GSK's own communications requirements indicate the company has to tell customers about possible deviations, like the potentially contaminated product, it failed to do so at the time. "We are concerned that your firm does not consider the entry of pharmaceutical waste streams into your manufacturing process a significant deviation with a potential quality impact," the agency wrote.
The FDA also calls out the manufacturer for ignoring red flags that exist to indicate contamination. It noted that two gas chromatic analyses—a test that can spot problems—"show large peaks... as well as small but detectable levels of at least 10 other contaminants," but GSK did nothing about warnings. The FDA also says the company response does not explain why its analysts did not see these contamination signals.
Additional concerns include the site's failure to use consecutive testing batches.
Scroll down to see the next article