December 30, 2013
Lemtrada US rejection snarls Sanofi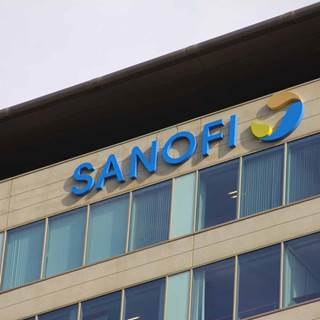 The FDA rejected an application to market Lemtrada for multiple sclerosis, Sanofi said this morning, complicating the firm's bid to expand in the MS category.
The agency cited a lack of evidence from clinical trials to show that the drug's benefits outweighed its "serious" adverse effects, a conclusion "related to the design of the completed Phase 3 active comparator studies of Lemtrada" in MS, Sanofi said. Regulators insisted the firm carry out new trials of different design.
Members of an advisory panel had raised concerns about the risks, which included the bleeding disorder immune thrombocytopenia (ITP) and thyroid cancer, at a November review.
In a statement, Sanofi said it disagrees with and will appeal the decision. Genzyme president and CEO David Meeker said in a statement that the trials provide "robust evidence of efficacy and a favorable benefit–risk profile."
Based on that evidence, Lemtrada was approved in Europe, Canada and Australia this year, and additional marketing applications are pending elsewhere.
But the US rejection of Lemtrada, whose chemical name is alemtuzumab, complicates Sanofi's bid to bolster its MS portfolio in a key market beyond the oral drug Aubagio, which the FDA approved in 2012.
The FDA approved alemtuzumab in 2001 under the brand name Campath for treating B-cell chronic lymphocytic leukemia, and Sanofi withdrew Campath last year to make way for Lemtrada.
Sanofi also said the delay means it is likely to miss a March 2014 US approval, a milestone which would have triggered a payment to Genzyme shareholders. Lemtrada was a centerpiece of its $20-billion purchase of the biotech in 2011, and contingent payments valued at $3.8 billion, for such things as regulatory approval and the drug hitting specific sales targets, were tacked onto the takeover deal.
Analysts had at one time projected billion-dollar sales potential for Lemtrada but have since dialed back expectations. In a Dec. 5 research note, for instance, Leerink Swann's Seamus Fernandez estimated a "50/50 chance [of] approval vs. a 6-12 mo. delay" and revenue of "200M euros in 2020."
Lemtrada is administered intravenously. Since Sanofi bought Genzyme, the MS treatment landscape has become fiercely competitive, with many patients now on oral drugs. In addition to Aubagio and Novartis's Gilenya pill, approved in 2010, this year the FDA approved a third oral—Biogen idec's Tecfidera, which has since become the No.-1 oral MS treatment in terms of patients on therapy in the US.
Scroll down to see the next article