January 30, 2014
Lilly says 2014 will not be "trough year"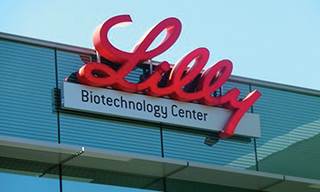 "Far from seeing 2014 as a trough year for Lilly, we see it as a moment of opportunity," Eli Lilly CEO John Lechleiter said in a statement that accompanied earnings for the fourth quarter and year.
Sales for the quarter ended December 31 were $5.8 billion, down 2% from $5.9 billion for the same period last year, and sales were $23.1 billion for 2013, up 2% from 2012, when the company rang in $22.6 billion in revenue.
The 2% difference between quarterly sales was a balancing act in which higher prices helped stave off the impact of the 17% volume decline, triggered by Cymbalta's December patent expiration. Sales of the drug were off 38% compared to last year. Zyprexa's patent-free existence also inflicted some damage, with Q4 sales falling 10% compared to the same period last year. The drug went off patent in 2012.
Strong performers included diabetes med Humalog, up 19% for the quarter and 9% for the year; ED pill Cialis, with a 15% jump for the quarter and a 12% increase for the year; and bone-building shot Forteo, which had 14% more in sales for the quarter and 8% more in sales compared to last year. Osteoporosis drug Evista, which goes off patent in March, rounded out the year with a 14% uptick in quarterly sales and a 4% boost in annual sales compared to 2012.
Executives said these drugs—not including Evista—will carry Lilly through 2014. Lechleiter told investors the company prepared for the spate of patent expirations and the year ahead, and that its restructurings mean it is in a solid position to succeed.
Lilly noted in October that it was pursuing efficiencies to meet its financial targets. "This is a different company today than the company of the last decade. We've had to prepare for this very difficult period and we've made some choices...we're more agile," Lechleiter said Thursday.
Analysts took issue with the seemingly unbalanced moves to slash SG&A during the quarter only to plow more money into R&D. Executives said the investment was for the year ahead, not just the immediate quarter, and would support 2014 efforts.
These do not include a large acquisition, or spinning off the Elanco animal health business (up 4% for the quarter, 6% for the year).
"We have no appetite for large-scale M&A in the pharma business," Lechleiter said, but noted that small acquisitions that would complement the firm's current offerings or provide territorial leverage could be welcome.
The company also offered a glimpse at the immediate future of its diabetes business: if its biosimilar of Sanofi's market-leading basal insulin Lantus (insulin glargine) is not "substantially different from Lantus," it will not launch. So far, Phase-III trials have shown similar blood-sugar control as the older med, and fewer instances of nocturnal hypoglycemia.
As far as GLP-1 med dulaglutide, a potential competitor for Novo Nordisk's Victoza, the company said it's looking for trials to show non-inferiority, adding that the level of parity would play well with payers.
Scroll down to see the next article