February 25, 2014
Lilly's GLP-1 contender takes a step forward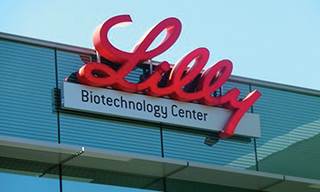 Eli Lilly's Lantus biosimiliar is not expected to reach market for another 30 months, but its GLP-1 candidate may be eating into a rival drugmaker's massive market share by year's end.
The Indianapolis-based company unveiled top-line results today from its Phase-III AWARD-6 non-inferiority trial, in which its once-weekly GLP-1 drug, dulaglutide, was pitted against the once-daily liraglutide, Novo Nordisk's Victoza blockbuster for treating type 2 diabetes. Results, Lilly said, show dulaglutide met its primary endpoint and was found to be equivalent to liraglutide in terms of its HbA1c-lowering ability.
Intent on refilling a pipeline decimated by the patent cliff, Lilly has been aiming to expand its diabetes portfolio, which now includes the Humalog/Humulin insulin and co-marketed DPP-4 drug Tradjenta. If dulaglutide, as well as SLGT-2 inhibitor empagliflozin and the insuluin glargine biosimilar, reach market, Lilly would gain a position in the major diabetes treatment classes—an appealing option for payers down the road.
While dulaglutide did not demonstrate superiority over heavyweight Victoza, ISI Group analyst Mark Schoenebaum pointed out in an investor note this morning, the drug is poised to capture one-third of a $3-billion GLP-1 market. Schoenebaum estimated that the drug's PDUFA date will come in August or September of this year, with launch likely in 2014.
Bernstein's Tim Anderson agreed that dulaglutide's failure to achieve superiority in this trial shouldn't hamper its performance, given such attributes as "its once-weekly dosing (vs. Victoza's once-daily administration) and its small needle size (29 gauge vs. once-weekly [Astra Zeneca's] Bydureon that currently requires cumbersome administration using a long, fat 23g gauge needle)," the analyst wrote.
Those attributes, as Anderson noted, should put the drug in a position to "generate sales of $1.5 billion in 2020," compared to a consensus of $1.2 billion. He added that this rising tide could significantly lift the footprint of Lilly's entire metabolic franchise: "the total diabetes franchise for LLY accounted for ~19% of sales in 2013, and this will rise to ~32% by 2020 according to our forecasts."
Schoenebaum offered a similarly rosy outlook: "Given non-inferiority and a better treatment regimen, we don't see why Dula couldn't take a third of the GLP-1 market share or more." According to that estimate, he forecasts dulaglutide earning annual sales of $1.3 billion to $2.5 billion.
That view, Schoenebaum cautioned, is not without risks. Competitors, he opined, "could freak about the possible increased blood pressure signal," and that the full data, when exposed, could expose other concerns—for example, that "tolerability could be significantly worse than Victoza."
Full results of the Lilly study will be made available at the June meeting of the American Diabetes Association.
Correction: ISI Group Analyst Mark Schoenebaum stated that dulaglutide could capture one-third of the GLP-1 market.
Scroll down to see the next article