July 12, 2012
Merck boasts bone drug trials show "robust efficacy"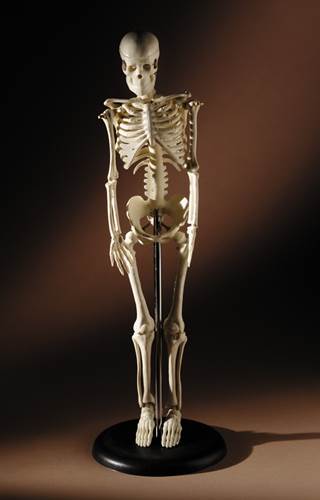 Adding a bit of zing to Thursday, Merck announced it was halting Phase III trials of its experimental osteoporosis drug odanacatib because the data monitoring committee's interim check of its five-year study showed "robust efficacy and a favorable risk-benefit profile" among more than 16,000 participants.
Safety data has yet to be released, but analysts are hopeful that Merck's drug could be a boon for the category for two reasons: first, Bernstein analyst Tim Anderson pegged the osteoporosis market at $8 billion before generics stepped in. Second, the drug works differently from bisphosphonates like Boniva, Reclast and Fosamax. These drugs have triggered concern at the FDA that long-term use of these drugs may be linked to a higher risk of fractures, cancer and jaw erosion. Merck's osteoporosis candidate is a cathepsin-K inhibitor, meaning it focuses on the primary enzyme that digests proteins that are part of regular bone renewal. Bone breakdown and rebuilding is a natural process, but it becomes a problem when it becomes lopsided and more bone is broken down than replaced.
However, being new doesn't mean cathepsin-K inhibition is without baggage: Novartis halted exploration of its cathepsin-K inhibitor, balicatib, because it was linked to a hardening of the skin.
"The outstanding question is what safety issues require follow-up, particularly given odanacatib's placebo-like safety profile over five years of follow-up in Phase II," Leerink Swann analyst Seamus Fernandez wrote in a research report Thursday. Fernandez said a successful drug could have peak sales of $975 million in 2020 with a global sales potential of over $3 billion.
Bernstein's Anderson is also positive about Merck's prospects, but cautioned that the initial results are only as compared with a placebo and said "it will be critical to see how the fracture data with odanacatib stacks up versus existing therapies." His Thursday report forecast sales of about $418 million in 2016, reaching $1.5 billion by 2020, with the potential to take a bite out of Lilly's Evista, Novartis' Reclast and Amgen's
Prolia
.
Merck said in a statement that it will go forward with a previously announced blinded extension trial and will publish results from the recently terminated study in 2013. The company expects to submit odanacatib to the FDA next year.
Scroll down to see the next article