August 28, 2012
New AZ chief faces one of pharma's steepest patent cliffs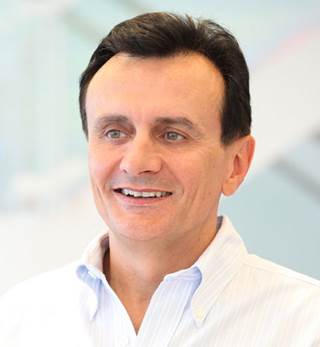 AstraZeneca's CFO and interim chief executive Simon Lowth is back to claiming just one title. The company announced Tuesday that Pascal Soriot will be taking on the chief exec role as of October 1.
CEO David Brennan announced his resignation April 26 and officially left his post June 1.

His successor currently heads up Roche's $34-billion pharmaceuticals division. His previous experience includes overseeing the Genentech-Roche merger as Genentech's CEO, as well as weathering the Sanofi-Aventis merger where he started off as head of global marketing & medical affairs for heritage company Aventis, before moving on to become COO of Aventis USA.
Soriot's latest move is not a drastic one in terms of numbers -- AstraZeneca also rang up $34 billion in worldwide sales last year and had about 57,000 employees -- but the new CEO is moving into a different industry tier.
Unlike Roche, which offers pharmaceuticals and diagnostics, AstraZeneca is a pure-play pharmaceutical business, and ranks second to Pfizer in US sales, according to
2011 data compiled by IMS Health
. This is five notches up from Roche's fifth place, where it trails Eli Lilly, Teva, Novartis and Merck. AstraZeneca's hold amounts to 6% market share of the US prescriptions business by sales, and it was responsible for 4.4% of prescriptions in Western Europe, according to its 2011 annual report.
If Lowth's August 20 conversation with Bernstein Research still holds, AstraZeneca will continue to pursue its pharmaceuticals-only direction. This is in spite of the patent protection issues that have been haunting the industry and which threaten to swallow company profits, with the impending loss of Seroquel (2012), Nexium (2014) and Crestor (2016).
AstraZeneca declined to discuss who else had been considered for the CEO role.
Scroll down to see the next article