January 23, 2014
Ph.III results a boost for Amgen in PCSK9 race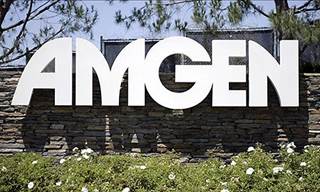 Amgen, which has trailed Sanofi/Regeneron in the race to develop a drug in the LDL-cholesterol-lowering class known as PCSK9 antibodies, appears to have second place locked up. The biotech today announced positive top-line, Phase-III results for its drug evolocumab that show the drug met its two primary endpoints.
The data, which were the drug's first Phase-III read-out in statin intolerant patients, came three months after Sanofi/Regeneron's front-runner alirocumab's initial late-stage findings.
Thousand Oaks, CA-based Amgen said that in the trial—dubbed GAUSS-2—evolocumab's percent reduction of LDL (or "bad") cholesterol at week 12, and its mean percent reduction from baseline at weeks 10 and 12, were high enough to satisfy pre-arranged goals.
When asked for the exact figures, Amgen company spokesperson Ashleigh Koss told MM&M the data would be announced at an upcoming medical conference. However, the company stated that the percent reductions were in line with Phase II results of 51%, released in November 2012.
The population of those with high cholesterol, who are also intolerant to statins, is pegged at 1.4 million by the Centers for Disease Control. Between 5% and 15% of Americans with high cholesterol cannot take statins due to liver inflammation or muscular symptoms, like myalgia. This leaves doctors with few options aside from changing a patient's diet and using non-statin, lipid-lowering treatments like fibrates or nicotinic acid, both of which are less effective in lowering LDL-C.
That high unmet need has lead to blockbuster sales estimates for evolocumab. Analysts from Credit Suisse predict it could hit the $1-billion mark by 2020, after launching in 2016. Their estimate for alirocumab, Sanofi's PCSK9 antibody: $865 million by 2020. Mark Schoenebaum, an analyst with ISI Group, forecasts the Amgen med reaching blockbuster-level sales as early as 2018.
Evolocumab, formerly known as AMG-145, is currently being tested in a number of trials, which could be the reason for its loftier estimates, including a study in Japanese patients at high risk of heart disease and genetic disorders like homozygous familial hypercholesterolemia.
Last fall, when two prominent physician groups released new treatment guidelines emphasizing the benefit of statins while noting a lack of evidence that non-statin treatments reduce CV events, it prompted a question as to whether the FDA would require outcomes data to approve the PCSK9 meds. An FDA official was quoted as saying outcomes trials will not be needed for their approval.
Correction: Amgen previously announced two phase III results for evolocumab from the DESCARTES and MENDEL-2 trial at the end of 2013.
Scroll down to see the next article