December 01, 2011
Senators slam Pfizer-PBM deal to blunt generic Lipitor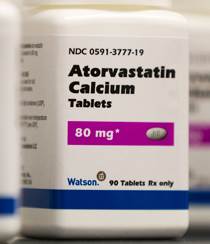 Pfizer's Lipitor had not yet gone off patent before a trio of Senate healthcare heavyweights was firing off letters to the drugmaker assailing its efforts to conserve Lipitor share through a deal with pharmaceutical benefit managers.
"We are concernced that arrangements like this will hinder access to generic drugs today and in the future," Sens. Herb Kohl, Max Baucus and Chuck Grassley wrote in a Nov. 30 letter addressed to Pfizer's Ian Read, citing a Nov. 11 New York Times article that said a Pfizer deal with major PBMs would offer discounts in exchange for prescribing patients the branded version instead of the generic.
Pfizer said in a statement that the article "contained incomplete and incorrect information about our Lipitor programs," arguing that the point of the offer is to make Lipitor available at or below generic prices for the 180-day period and that participation by health plans "is entirely voluntary."
"We are concerned that the PBMs may charge health plan sponsors, including employers and Medicare Part D, full price for brand name Lipitor" through May 31 "while pocketing the discount from Pfizer." The Senators noted that over the next four years, branded drugs worth about $100 million in US sales will lose patient protection.
"This heightens our concern that these types of arrangements will become a trend," said the Senators, "ultimately compromising access to generic drugs and increasing overall healthcare costs."

In addition to Pfizer, the Senators sent similar letters to five PBMs, including CatalystRx, Medco, Coventry, Express Scripts and UnitedHealth Group.

In addition to Watson's authorized generic atorvastatin, which is already on the market, Ranbaxy is launching a generic competitor to the $10 billion branded drug, which lost patent protection at the end of November, through a deal with Teva that got the FDA's blessing this morning.
Scroll down to see the next article