September 11, 2014
Xtandi duo boosts rep force for pre-chemo push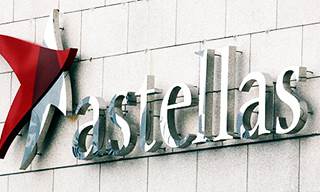 Medivation and its partner Astellas said yesterday that the duo's prostate cancer drug, Xtandi, has been officially cleared for use in the pre-chemo setting. The drug's broadened indication could spell bad news for the competition, namely Johnson & Johnson's Zytiga.
Medivation CEO David Hung,during the Q&A session of a conference call early Thursday, stated that the drugmaker had expanded its sales force by approximately 50%, from 60 to a new total of 90 sales professionals, joining Astellas's 90 reps as the pair ramps up promotion to reach a whole new group of clinicians.
Under its previous label, in the post-chemo setting, the drugmakers were only able to target urologists who administered chemotherapy, "a small segment of the urology sector," Hung remarked. Now that the drug may be prescribed for use in patients with metastatic prostate cancer who have not received chemotherapy, this opportunity, he said, will allow them to "target all urologists."
In a January 2014 investor note, Credit Suisse analysts, based on surveys of urology KOLs, found data from the PREVAIL trial, which had tested Xtandi in pre-chemo subjects, to be a "home run." Moreover, the analysts forecast uptake of the drug to change with a pre-chemo label and reimbursement in-hand. Urologist consultants "expected to use Xtandi first [prior to Zytiga] in all pre-chemo patients," the analysts noted at the time.
Leerink Swann analyst Howard Liang, in an investor note from this past February, added that another influential doc "believes Xtandi will win the majority of overall market share vs. Zytiga. [The KOL] further commented that market share will be determined by not only physician penetration but also reimbursement, noting that some insurers currently require Xtandi to be used after Zytiga due to cost difference."
If those comments hold true, Xtandi could have much to gain with both Astellas and Medivation targeting all urologists, who seem to be excited about the drug's pre-chemo upside. As it stands, J&J's Zytiga generated $464 million in US sales for the first six months of 2014, a 38% increase from the same time period in 2013. The partners sold $268 million worth of Xtandi in the US during the same period.
Scroll down to see the next article