January 11, 2018
Day 3 at JP Morgan '18: More data, more questions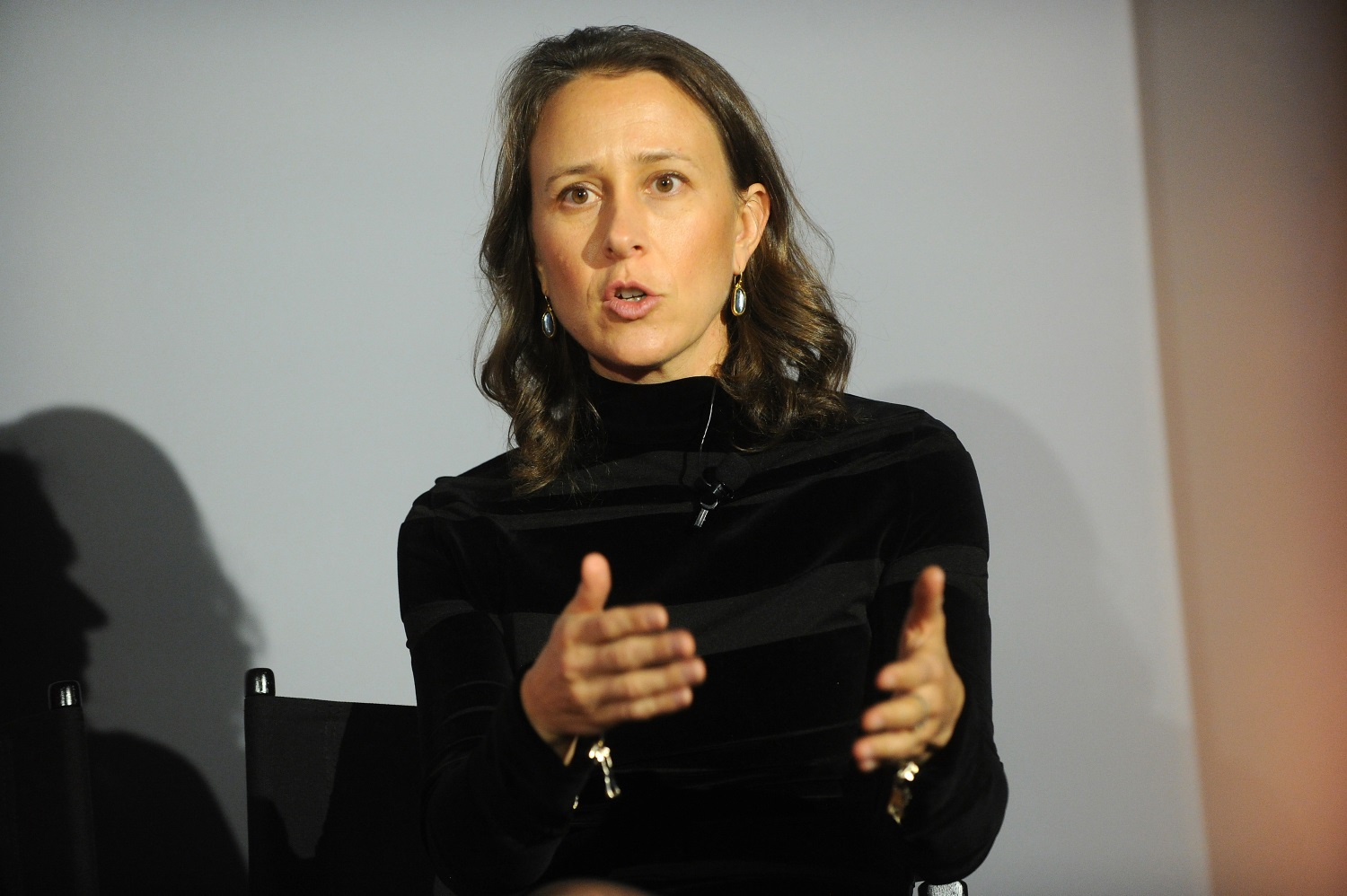 23andMe founder Anne Wojcicki downplayed privacy concerns, saying people aren't as protective of their health and medical histories as industry seems to think. Photo credit: Getty
We're collecting more healthcare data than ever before, at a pace that's rapidly accelerating. That this flood of information contains valuable, potentially life-saving insights is a given. How to collect, access, and analyze it, however, is a more complex (and contentious) question. In a presentation on day three of the JP Morgan Healthcare Conference Wednesday, IBM Watson general manager Deborah DiSanzo provided a few possible answers.
See also: Day 2 at JP Morgan '18: Pharma's need for more diversity and data sharing grab the spotlight
WHAT PRIVACY CONCERNS?
But first, to backtrack briefly: 23andMe founder Anne Wojcicki's fireside chat Tuesday afternoon was all about data. Since launching in 2006, the company has collected a trove of genetic information from its more than two million users. (Eighty-five percent of them opt-in to sharing their data, Wojcicki said.) She downplayed any concerns about privacy, making the argument that people aren't nearly as protective of their health and medical histories as the industry seems to think. "This idea that people are so sensitive about their health information, and no one wants to share...in some ways, those days are over," she said. The company is using its trove of genetic data to fuel its drug discovery arm in the hopes that a decade down the line, "we can do drug discovery more efficiently," she added.
THOSE STUBBORN SILOS.
Former Vice President Joe Biden, who spearheads the National Cancer Moonshot initiative, wants to see insights gleaned from vast troves of genetic data to inform oncology research and drug development at a much larger scale. Since the initiative's conception in 2016, a top priority has been creating a vast public database for cancer genomics by breaking down the silos and incentives that have traditionally stopped researchers, institutions, and biotech and pharma companies from sharing data. It's been tough going. Biden, in a speech on Tuesday, was visibly frustrated by the sluggish pace of progress. "I'd like to say that there are widely distributed applied techniques and mechanisms to share data among researchers, clinicians, and patients, but I can't," he lamented.
See also: Day 1 at JP Morgan '18: Easier access to cash spells more M&A, say pharma CEOs
WATSON'S GOT SOMETHING TO PROVE.
Biden's moonshot initiative has partnered with IBM Watson in the past, and in a presentation Wednesday afternoon, DiSanzo outlined a few ways forward. Watson, she said, uses its database of health information to provide "actionable insights from massive amounts of data." These include identifying patients who are clinically similar, revealing insights within a patient's historical health record, annotating clinical data, and uncovering connections between sets of medical documents, literature and data sets.
As to how these use cases play out in a clinical setting, Watson Health was recently criticized over the wide gap between its hyped-up marketing campaign and underwhelming real-world results. Although, part of the blame might lie with clients' inability to feed Watson enough cases, not with the fundamental algorithm.
See also: Is a Crisis Brewing for Watson Health?
Even if Watson's claims are overblown, its raison d'être -- that artificial intelligence coupled with a vast amount of healthcare data has the potential to accelerate and improve drug discovery, patient care and so many other facets of healthcare -- is indisputable. One thing's for sure: Healthcare data (how it's hoarded, shared, analyzed, and applied) is going to be a hot topic in 2018 and for years to come.
OTHER NEWS FROM DAY THREE OF THE CONFERENCE:
Valeant CEO Joseph Papa is still digging the company out of its mountain of debt. Through refinancing and selling $3.8 billion in assets, he's shaved off $6 billion of the more than $30 billion the company owed when he became CEO in May 2016. Since taking the helm, he's worked to change Valeant's reputation as the poster child of predatory pharma, in part by investing in new product development. "This is a turnaround opportunity of a lifetime," he said.
See also: Valeant salesforce stabilizes as Xifaxan rebounds
Amidst rumors that his company is up for sale, Acorda CEO Ron Cohen outlined two priorities for 2018: appeal a federal court's decision to overturn the patents on the multiple sclerosis drug Ampyra, and obtain FDA approval for Inbrija, an inhaled Parkinson's medication.
A heated shouting match broke out at the MiMedx breakout session between CEO Pete Petit and short-seller Marc Cohodes, according to STAT News.
Scroll down to see the next article