November 18, 2015
Late-Phase Diabetes Research: Time To Get Onboard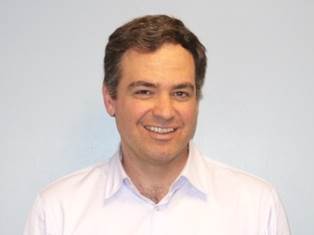 Diabetes is a healthcare challenge that will define our generation. According to the Centers for Disease Control and Prevention (CDC), almost one in ten Americans have diabetes today (29.1 million) and one quarter of that population is under the age of 20. And that's just the United States. Worldwide, by 2035, the International Diabetes Federation is predicting that more than 592 million people will have diabetes. The global burden of diabetes is substantial, as are the life threatening co-morbidities that regularly accompany it, including cardiovascular events, heart disease, diabetes retinopathy, foot ulcers, kidney disease, and other issues.
The steady spread and devastating consequences of this disease is driving investment in late-phase research across the biopharmaceutical industry, as clinicians try to identify treatment paths that will improve the health and quality of life for these patients. Given there are so many people with diabetes, these studies typically must be both large and diverse to be fully representative of the diabetic population. Studies with large and diverse diabetic patient populations allow researchers to track broad trends within the overall diabetic population, while also drilling down to specific subgroups based on characteristics such as lifestyle, treatment paths, treatment compliance, occurrence of co-morbidities and other key indicators. The larger the data set, the better able researchers are to identify trends and deviations so they can apply more targeted treatments to meet the unique needs of various patient sub-groups.
Obstacles and opportunities
Late-phase studies can benefit significantly from access to real-world data entered in electronic medical records (EMRs) by the physicians treating these diabetic populations. This data includes a broad collection of information about treatment choices, such as how quickly primary care physicians refer patients to endocrinologists, or whether patients and physicians are aware of HbA1c guidelines and have set HbA1c goals (e.g., to keep the percentage of hemoglobin that is glycosylated below 7%) and how they are building treatment plans around those goals. It also includes valuable information about how these treatment choices impact patients' health and quality of life. This information is vital for researchers to gain a thorough understanding of how patients and physicians are dealing with the disease. However, the sheer prevalence of diabetes is creating both obstacles and opportunities for researchers to access and analyze this data.
In part because diabetes is so pervasive in the general population, there is no single treatment path that patients follow. Indeed, today's diabetic patient may be treated by multiple specialists – or entirely by their primary care physician. This can make it difficult for researchers to engage those physicians in the clinical trial process. Even when researchers connect with physicians, they face the further challenge of encouraging them to recruit patients to the program – and to record all of the intricate details of their treatment process and related health status in the EMR, which is often critical to a successful research program.
The gaps in information-gathering is a key problem for researchers and a key challenge for clinicians, but it is not unexpected. Physicians today are extraordinarily busy and often have precious little time to spend talking with their patients. Capturing data to further define the minutiae of their diabetes progression, and talking with them about opportunities to participate in late phase diabetes research trials, may not seem like a priority in the care-delivery process when there are so many other things to cover.
From a research perspective, there is a huge advantage to being able to analyze real-world treatment information from diverse populations. A larger sample size of everyday real-world data provides more robust data sets that nicely complement randomized controlled studies and help paint a more detailed picture of how diabetic patients are being treated and how they are responding. But researchers aren't the only ones to gain value from these studies. Physicians and patients also receive direct benefits from participating in diabetes trials that include improved outcomes and access to data, benchmark reports and potentially life-changing medications at no patient cost. There's also the knowledge that their participation could positively impact the quality of life for current and future generations of diabetes patients.
Better data, better outcomes
Physicians who engage their diabetes patients in late-phase trials tend to pay closer attention to treatment targets, which in turn drives patients to do a better job of adhering to the treatment plan. This provides value to the patient, who experiences improved quality of life, and to the physician, who benefits from overall improved patient outcomes.
With many late-phase trials, physicians also have the opportunity to review summary data about their patient population, to which they otherwise might not have access. With traditional health records, a physician can look at a single chart for a single patient, but it becomes more complicated to compare the outcomes of all of the patients in the practice. These trials can provide them with that insight. Many clinical research initiatives today use sophisticated data-management technology that can deliver custom reports and graphs from the data based on specific criteria.
That means participating physicians can compare treatment outcomes across their own patient population and against the trial's baseline results, which can help assess their own quality of care against their patient baseline profiles and identify anomalies that suggest certain patients might benefit from treatment changes. Physicians also gain access to patient-reported outcomes related to treatment adherence, quality of life and satisfaction with their care – information that, in absence of a study, they might otherwise never see. Too, in late-phase interventional trials, patients may also benefit from access to innovative new drugs free of charge that have already been approved by regulators, thus providing maximum potential benefit for little risk and no cost.
All of these benefits can be gained at little extra effort on the part of physicians, who simply need to be willing to educate their patients about the trial opportunities and to be thorough in the way they record treatments, clinical measures and patient outcomes. In most cases, physicians already have the relevant treatment data but fail to record it consistently in the charts or EMR, or assume that certain data points, such as a lack of change in body mass index or glucose levels, don't warrant a new record. But a lack of change in a key health indicator is informative for researchers, because it suggests that a treatment maintains the status quo. Without such thorough and consistent data, it can be difficult for researchers to accurately observe what is really happening in the patient population, and to identify trends or gaps in treatment that could otherwise be corrected.
Worth the effort
When researchers partner with the clinical community to drive data into late-phase trials, it has a positive impact on the speed and efficiency with which new treatments are brought to market. From a long-term perspective, that is the benefit that will drive the most value, because it will help physicians better meet the needs of their next generation of patients.
We've seen success with similar late-phase research efforts around cancer, multiple sclerosis and cystic fibrosis. In these cases, physicians and patient communities have rallied around research efforts and actively sought out opportunities to participate in trials because they viewed these collaborations as a way to spur development of new treatments. The diabetes community has been relatively less engaged in such efforts to date – but if more physicians begin participating in these programs and educating patients about these opportunities, we can expect new innovations in treatment solutions to come more quickly to market.
Eric Gemmen is senior practice leader, epidemiology & outcomes research at Quintiles
Scroll down to see the next article