May 01, 2012
Davenport is named new Sermo CEO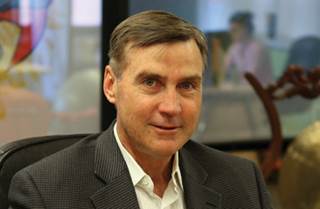 Sermo has named former Revolution Health president Tim Davenport CEO. Daven­port replaces the physician online community's founder, Dr. Daniel Palestrant, who left the firm, with chief medical officer Dr. Adam Sharp, in November to launch a startup called Par80.
"I am delighted to lead Sermo, an innovative company I have watched closely since it became the early leader in creating online community for physicians," said Davenport.
VP marketing and member­ship Jon Michaeli said the seven-year-old firm is reaching out to its physician membership to fill medical advisory board seats, of which there will be up to five.
Backed by such venture capital firms as Longworth Venture Partners, SoftBank Capital and Legg Mason Capital, Sermo has struggled to convert buzz and big-name partnerships into profitability. The company made deep cuts in late 2009. Some said missteps, including an AMA partnership that went sour and the site's policy of letting docs remain anonymous in interactions with each other, contributed to slow commercial growth.
Meanwhile, would-be competitors, like Doximity and PeerCase, have sprung up and begun to generate buzz on the Silicon Valley venture-capital circuit. Doximity has attracted more than 40,000 members. As of mid-February, Sermo boasted a physician membership of around 125,000.
Michaeli said the firm was working on new offerings including "partnerships outside of the normal business model." Sermo has previously counted Pfizer and J&J's Janssen as partners.
As for Drs. Palestrant and Sharp, their venture is based on the belief that spiraling healthcare spending will cause the collapse of the nation's healthcare system. Since a European-style single-payer system is politically infeasible, Sharp and Palestrant theorize that we'll wind up with a more market-based and consumer-driven system. They'll reveal more about their solution later in the year, they say.
Still warring with the AMA, Palestrant and Sharp blame the society's CPT codes for a lack of pricing transparency. "It fuels the AMA's conflict of interest and makes it impossible for any of us to understand the actual cost of healthcare," said Palestrant.
Scroll down to see the next article