May 01, 2013
Digital Media briefs: May 2013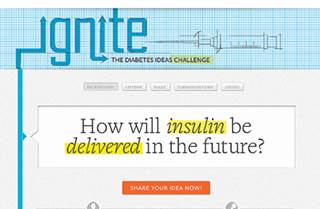 Sanofi added a new diabetes design contest for insulin delivery devices. Ignite: The Diabetes Ideas Challenge began accepting submissions April 8. It comes as the company rolls out its 2013 Data Design Diabetes Inno­vation Challenge, which awards $100,000 to a winner that "uses or produces data for decision-making" for better diabetic health outcomes. Past winners include n4a Diabetes Care Center and Ginger.io.
A company called the MediSafe Project has put together an adherence app whose users, they boast, have an adherence rate of 79%—29% higher than the World Health Organization average. Its distinguishing feature? Its reminder function, which pings not only the user but also family, friends and caretakers when they miss a dose.
FDA
approved its first mobile visual test. Vital Art and Science's 510(k) prescription app, my­VisionTrack, is for patients with degenerative eye conditions and age-related macular degeneration, and will allow users to evaluate their vision on their own. It also compares previous data to help identify changes and trends. MobiHealth noted that the app isn't yet downloadable, and filling a prescription will most likely mean getting a pre-loaded iPhone.
Scroll down to see the next article