October 29, 2014
Google foresees a disease early warning system fostered by tiny particles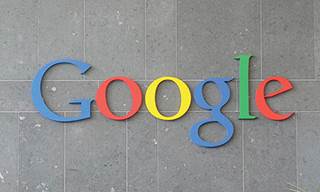 Google's latest concept for miniaturized electronics in the service of improving the quality of peoples' lives is delving down to the nanoparticle level.
The company is developing tiny iron oxide particles designed to travel through the human body, bind to cells, and look for signs of disease. These magnetic particles, thousands of which could fit within a single red blood cell, could be delivered in a pill that would be swallowed, after which they would continuously test for signs of cancer, plaque buildup, or other diseases. In on-going monitoring, the tiny patrollers would be recalled using a wearable magnet device on the person's wrist.
Google unveiled the Nanoparticle Platform Tuesday at the Wall Street Journal's WSJD Live conference. While a system of this sort faces huge challenges in terms of both technology and social acceptance, it has the potential to revolutionize the way medicine is practiced, the Journal reported in a story Wednesday.
Dr. Andrew Conrad, head of the Life Sciences team at the Google X research lab, said at the event that the system could replace every test that people go to see doctors for today. Conrad reported Google has made progress creating the tiny particles and is researching coatings to enable their binding to cells.
Such an ambitious initiative—which involves more than 100 Google employees across disciplines from chemistry to electrical engineering-- is at least five years from reality, according to experts cited by the Journal.
The Google X Life Sciences team has been leading the company's efforts to develop technologies for new healthcare applications. Google announced in July a licensing deal with Novartis's Alcon eyewear division to develop a smart contact lens for helping people manage diabetes. The microchip-based system can measure blood sugar levels directly from tear fluid on the surface of the eyeball, sending the data to a mobile device for reference by the patient.
Last month, Google-backed biotech Calico announced a collaboration with AbbVie to develop and commercialize new medicines for age-related diseases.
Scroll down to see the next article