August 30, 2013
Klick Health decides to do without dedicated sales staff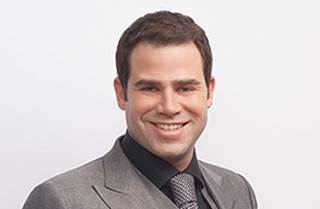 Toronto-based Klick Health dismissed most of its North American sales staff earlier this year. In an interview with MM&M, CEO Leerom Segal downplayed the decision to axe five of the six-person staff, instead pointing to the company's recent growth.
Having set the goal of achieving an annual 30% growth rate, Segal says the agency is already on pace to meet that target this year, having landed more new accounts in the first six months of 2013 than it did over the past two years.
Segal said that having a team dedicated solely to sales was a "swing and a miss," and noted that one of the six staffers was moved to another role within the agency. It "was an experiment that brought no expertise or value to the customer other than managing the sales process," he said.
Agencies have been known to hit "pause" on new business—IPG's ICC Lowe Trio halted pitching in first-half-2013, for instance. But Segal, in a follow-up interview with MM&M, was quick to point out that his move should not be interpreted as a desire for less growth. Considering the agency's performance so far this year, it's not unreasonable to think it doesn't need the sales help.
While the elimination of the sales team clearly doesn't sit well with Segal, he put it into the context of the company's overall developement. "When you do 20 or 30 experiments in any given year and a couple of them don't pay off, that's simply a validated learning," he said.
Scroll down to see the next article