March 04, 2015
Mark Hadfield, CEO & Founder, HelloMD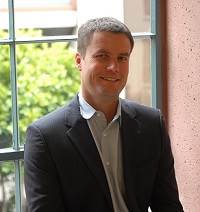 Mark Hadfield

, CEO & Founder, HelloMD

Mark Hadfield is a serial technology entrepreneur who has founded several companies from inception. He enjoys the process of conceptualizing new ideas, creating them from prototype through production phase and finding product: market fit with early adopters.

Currently working on his latest venture. HelloMD connects medical cannabis patients with medical doctors online from the comfort of their home using Telehealth technology.

His previous successes include founding Workshare.com and nScaled.com (acquired by Acronis) and part of the founding team of AddLive (acquired recently by Snapchat).

He is a devoted father of three wonderful children and lives in Marin, CA. When I am not working he spends his time kite boarding, and walking his dogs. He was born and educated in South Africa.
Scroll down to see the next article