October 01, 2013
The importance of establishing access fluency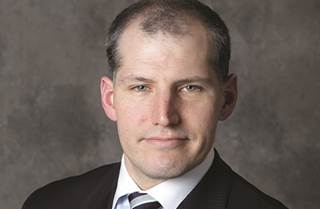 Stephen Daniel
Director in the commercial center of excellence, Campbell Alliance
Cost pressures and the increased focus on quality care and health outcomes are changing how payers approach reimbursement decisions. With more scrutiny going into prescription coverage decisions, physicians and patients are more frequently facing uncertainty about which therapeutics will or will not be covered by payers.
First and foremost, physicians are concerned about their patients having access to treatments. Is this product covered? Will it get switched at the pharmacy? Will the cost to the patient impact compliance and persistency? If the product is buy-and-bill, how will changes in reimbursement impact the physician's office financially?
As the environment becomes more complex, manufacturers have an opportunity to help physicians navigate the ever-changing health system to facilitate reimbursement and/or access of products for patients.
For a sales representative walking into a physician's office, being able to discuss the on-label clinical benefits of the product is not enough. It is important to be able to talk about how clinically appropriate patients will be able to receive the desired treatment.
To facilitate this, manufacturers have customer-facing team members at their disposal, from sales reps to reimbursement specialists, account managers, medical science liaisons (MSLs), etc.
To better serve their customers, all customer-facing team members must speak the same language and understand the reimbursement landscape. In short, they need to become fluent in the language of market access and reimbursement.
Sales reps and other customer-facing team members need to understand how any physician office functions in relation to reimbursement questions. Is the office savvy in regards to reimbursement issues? Are the office and its patients willing to take risks? Or do they accept the policies and treatment protocols or guidelines in place that may restrict access?
Access fluency means understanding the challenges that physicians face when trying to get reimbursed or when conversing with patients about coverage. If a pharmaceutical representative understands what the physician is going through, he or she can have a more informed conversation and more effectively provide guidance and support.
Scroll down to see the next article