March 02, 2015
Vanessa Rath Menton, Assistant Director of Oncology Marketing, Astellas Pharmaceuticals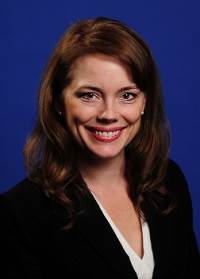 Vanessa Rath Menton

, Assistant Director of Oncology Marketing, Astellas Pharmaceuticals

Vanessa is an Assistant Director of Oncology Marketing at Astellas Pharmaceuticals where she is currently focused on digital marketing for healthcare professionals. Prior to joining Astellas, she worked at QuantiaMD where she was responsible for physician recruitment into the online and mobile physician community. Prior to QuantiaMD, she was a partner and Vice President of Strategy at Primary i-Research providing due diligence and industry intelligence for healthcare investors, and has also worked at Fair Issac Corporation, where she worked on several oncology strategic consulting projects. She also has several years of experience in healthcare and biotechnology corporate finance and equity research.

Vanessa earned her Master of Business Administration from the Kellogg School of Management, Northwestern University, and a Bachelor of Arts from Colgate University. She lives in Chicago with her husband and three children.
Scroll down to see the next article