August 01, 2012
WorldOne snaps up social network Sermo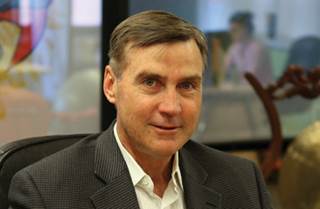 Healthcare data firm WorldOne has acquired Sermo, adding the physician social network's 130,000-strong physician community to its own global network of 1.7 million healthcare professionals.
Terms of the deal were not disclosed. WorldOne boasts that its panel offering draws from more than a million verified physicians across 80 countries. The addition of Sermo, said the firm, will boost reach, client list match rates and research opportunities.
"Sermo fits in perfectly with our strategy to extend our digital footprint across healthcare market research and enhance our growing portfolio of innovative engagement solutions," said WorldOne CEO Peter Kirk in a statement.
The deal follows an alliance the firm struck with Physicians Interactive in January, in which the two merged their US health marketing research cohorts, giving WorldOne a panel of 300,000 AMA-verified doctors, nurses and allied health professionals.
"Sermo has proven that sustaining an active, engaged community can result in higher interest in and response to market research," Kirk added.
Cambridge, MA-based Sermo launched six years ago and has since assembled a substantial US physician community and inked deals with a few big drug companies, but has struggled to turn a profit. Founder Dr. Daniel Palestrant left along with the site's chief medical officer in November. In May, Sermo named former Revolution Health president Tim Davenport CEO.
A Sermo spokesperson said "key members of executive management involved in the day-to-day operations of the Sermo community are joining WorldOne." Davenport will stay on for a time to work on the transition, said the firm.
Scroll down to see the next article