March 01, 2013
FDA mulls fast approval for unmet-needs drugs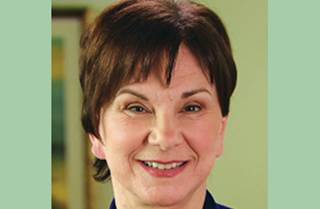 FDA is exploring an alternative drug-approval pathway for drugs intended to address unmet medical needs by "limited use" approvals. The pathway is based on a proposal by the Infectious Diseases Society of America (IDSA).
FDA director of drug evaluation and research Janet Woodcock says the agency is interested in using such a pathway for important products that could gain limited market access after small and limited clinical trials. The drugs would have narrow, restrictive labels (no off-label prescribing).
An FDA notice announcing a hearing on the proposal said the "limited use" approval could lead to full approval: "If a long-term study subsequently demonstrates that the benefit-risk profile makes the drug appropriate for broader use, the designation could be removed."
The agency has discussed such a pathway with IDSA and is looking to expand it beyond antibiotics, according to Woodcock. IDSA says its proposed pathway "streamlines the approval pathway and enables pharmaceutical companies to study SPLMU drugs in far fewer patients than currently is required."
The proposal "will bring critically needed innovation to the anti-infective pipeline, encouraging antibiotic development and lowering the hurdles to getting these critically needed drugs to patients," IDSA says.
Scroll down to see the next article