July 16, 2015
Five things for pharma marketers to know: Thursday, July 16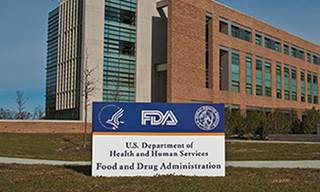 The FDA is speaking with Google about how its search engine could help the agency identify unknown side effects of drugs, Bloomberg Business reported. The agency had an exploratory meeting with the tech giant in June "to begin a discussion on how we might collaborate with Google on [identifying] adverse event data, using Google's technologies and data," FDA spokesman Chris Kelly told Bloomberg.
Former CMS chief Marilyn Tavenner has been hired as president and CEO of insurer lobby group, America's Health Insurance Plans. Tavenner stepped down as administrator of the Centers for Medicare and Medicaid Services in January. She was best known for the problematic rollout of HealthCare.gov. Tavenner succeeds Karen Ignagni, who led the lobbying organization for 22 years.
Pharma has increasingly turned to cultural scientists—or ethnographers—to better understand the patient experience, according to MedCityNews. A panel discussion featuring McKinsey & Co.'s Paul Gurney focused on the use of ethnographers to research and better understand patient behavior, a growing trend in the industry.
A Bloomberg Business report highlighted the uncharacteristically high windfall that the Cystic Fibrosis Foundation received for helping fund Vertex's development of drugs to fight cystic fibrosis. The news service noted that the foundation sold the royalty rights of Vertex's cystic-fibrosis drug Kalydeco to an investment firm for $3.3 billion, giving the Cystic Fibrosis Foundation more money to spend on future research than the American Cancer Society, the American Heart Association and the American Diabetes Association combined.
Two influential lobbying groups, Biotechnology Industry Organization and Pharmaceutical Research and Manufacturers of America, outlined their goals for the PDUFA program as it undergoes its reauthorization process. BIO and PhRMA stated they wanted to advance three goals with the program: improve the integration of patient perspective into the program, enhance scientific expertise in certain processes and promote the long-term stability of the program, according to BioCentury.
Scroll down to see the next article