May 20, 2015
Five things for pharma marketers to know: Wednesday, May 20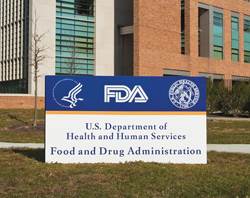 "It's just a waste of time" was how Dr. Richard Pazdur, the FDA's director for hematology oncology products, referred to the laundry list of side effects that accompany DTC prescription drug ads, according to Bloomberg Business. Speaking at the Friends of Cancer Research meeting, Pazdur said, "When they give the adverse events, or adverse reactions, it's this litany of complaints" and noted that he would "encourage the agency to look at this whole advertising issue in a much more innovative approach."
Despite some concerns to the contrary, Jefferies analyst Shaunak Deepak said demand for MannKind's inhalable insulin Afrezza is likely to increase as awareness among doctors grows. A survey done by the investment bank found that doctors who were aware of the therapy were prescribing it more frequently than expected, especially among Type 1 diabetes patients, according to the Los Angeles Times. Deepak also said that a DTC ad campaign set to debut this summer could help raise sales.
Bristol-Myers Squibb regained Breakthrough Therapy designation for its investigational daclatasvir-based regimen for HCV patients with the most common genotype of the disease. The amended designation reflects recently presented data on the regimen in patients with significant liver damage or those who see the disease return after a liver transplant. The FDA rescinded both BMS's and Merck's designations in February citing an evolving HCV treatment landscape.
Johnson & Johnson inked a deal with HCV drugmaker Achillion to develop and sell its products. J&J will invest $225 million in the company in a deal worth roughly $1.1 billion, according to The Wall Street Journal. Per the deal, J&J will take responsibility for ushering the drugs through trials and bringing them to market while Achillion will be eligible for tiered royalties on global sales along with various milestones.
Amgen's cholesterol-lowering drug Repatha (evolocumab)—part of a highly touted experimental class of cardiovascular drugs known as PCSK9 inhibitors—could be recommended for approval in the EU next week. The European Medicines Agency said in a recently posted agenda that a committee will weigh the drug's approvability this week. Amgen is racing to beat competitor Sanofi/Regeneron to have the first PCSK9 treatment on the market.
Scroll down to see the next article