October 28, 2014
A generic Nexium, at long last?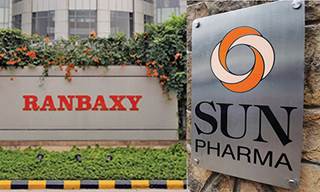 Along with manufacturing woes that have prevented imports of drugs from Ranbaxy Pharmaceuticals into the US, the drug maker now finds itself in the crosshairs of Connecticut's Attorney General advocating prompt availability of a generic version of Nexium.
Without an FDA approved facility for supplying the drug, and with mounting pressure on FDA to allow a generic alternative, Ranbaxy's chances to reap big sales as the first ANDA filer for esomeprazole magnesium would seem to be going out the window.
The Indian drug maker was supposed to launch a generic of the block buster heartburn drug in the US market in May 2014 and enjoy six months of market exclusivity under a license agreement with AstraZeneca. Ranbaxy has stood to gain $170 million in sales as exclusive provider of the generic, now delayed already for five months.
This January FDA banned products from a fourth Ranbaxy plant in India due to manufacturing violations. The company had planned to move the drug's manufacturing to its Ohm Laboratories plant in New Jersey but has yet to clear that with FDA.
Then last month, Connecticut Attorney General George Jepsen in a 15-page comment to a citizen petition filed with FDA ratcheted up the pressure on the agency to ensure a generic of Nexium will soon come to market.
FDA should either promptly approve Ranbaxy's generic version for marketing or alternately rule that its six-month exclusivity period is null and void, enabling other ANDA filers to come to market, Jepsen said.
Jepsen criticized the "pay to delay" arrangement between AstraZeneca and Ranbaxy, and argues that consumers should not be made to suffer as a result of Ranbaxy's manufacturing problems.
"The manifest result of this inaction is higher prices and a dead-stop bottleneck preventing more than a half-dozen generic drug manufacturers lined up behind Ranbaxy from entering the market. And there is no end to the delay in sight unless the FDA acts – which it has clear authority to do," Jepsen argues.
The citizen petition was filed earlier this year by a law firm on behalf of a client requesting FDA to determine that Daiichi Sankyo Co Ltd-owned Ranbaxy had forfeited the first-to-file status.
A spokesperson in Jepsen's office told MM&M Tuesday that FDA has yet to respond to the AG's letter.
Ranbaxy's impasse with Nexium comes on the heels of snafus with its production of generic Lipitor, which included a recall after a dosage mix up this year and a massive recall in 2012 due to glass particle contamination.
The planned $3.2 billion acquisition of Ranbaxy by Sun Pharmaceuticals might be the solution for putting Ranbaxy's manufacturing operations in order. Sun says it has developed a detailed turnaround plan which includes resolution of its regulatory issues, according to a report in the Business Standard this month.
Scroll down to see the next article