March 15, 2011
DDR on DTC: Pradaxa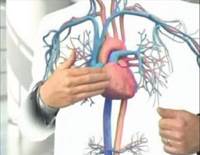 Unbranded campaigns can be an effective way for Rx marketers to set the stage for a brand launch. They allow DTC marketers to "pull all the levers" of patient engagement through optimized cross-media campaigning.
In a recent review of "unbranded" DTC activity, one execution stood out for being not only informative on a scary subject — stroke — but for being reassuring at the same time. The effect of this dual tonality made the campaign quite memorable in a sea of "me-too's."
The campaign, from Boehringer Ingelheim (BI), is designed to generate awareness of the potential effects of atrial fibulation (AFib) and encourage patient uptake of materials, so they can be educated before speaking with a doctor. The appeal of this campaign is threefold, as it: uses a single-minded proposition; utilizes an animated demo to underscore the nature of disease and its effects; and conveys info in a soothing, Zen-like atmosphere.
The combination of these effects creates a campaign that serves up important educational information in an easy-to-take format. The information is "urgent," but the tone is calm.
We often see scientific demos in DTC campaigns — lots of skeletons in the osteo category and internal views of veins in cardio. But BI has struck just the right note here in visualizing the patient's circulatory system as well as what can happen when AFib is untreated. The strength of the campaign is in the creative synergies across channels and the reinforcing use in multiple communication platforms.
And now, the stage is set for the star's arrival — Pradaxa!
Deborah Dick-Rath is SVP, healthcare practice leader, at FactorTG. Contact: deborah.dick-rath@factortg.com
Scroll down to see the next article