October 28, 2014
Diabetes competition muddles Sanofi's future, despite strong sales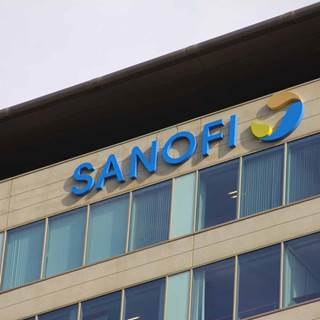 Sometimes one sentence is enough to put a damper on a quarter, as Sanofi results showed Tuesday. "We have recently seen a more challenging U.S. diabetes price environment which will impact our sales throughout 2015," has echoed throughout the industry since it was uttered this morning by embroiled CEO Chris Viehbacher. When more than 20% of your sales comes from diabetes—and the U.S. is the most lucrative market for the disease—it's easy to see why this is a red flag.
In an investor note from this morning, Bernstein analyst Tim Anderson did little to assuage those fears. "This is bad," he wrote. "Sanofi is saying that because of pricing difficulties, its overall diabetes sales in 2015 are likely to be flat," or in other words, "Sanofi is cutting price to retain market access."
And it's not just for 2015 that price tags may take a hit. According to Viehbacher, Sanofi has already cut the price of its blockbuster insulin treatment Lantus (insulin glargine) in an effort to woo drug benefit managers and get on their coveted reimbursement lists. Sanofi filed a patent lawsuit against Eli Lilly in February to put a 30-month waiting period on its Lantus biosimilars. Merck announced a biosimilars agreement also in February with Samsung and Biogen Idec to develop and commercialize MK-1293, another insulin glargine copycat.
Apart from the doom and gloom on the diabetes front, Sanofi reported a strong quarter with sales growing 10%, and expressed genuine excitement around a productive pipeline and acquisition strategy. Diabetes sales grew 8.3%, vaccines jumped 11%, and its biotech offshoot Genzyme delivered sales growth of 24.6%. The company touted its licensing of MannKind's inhaled insulin therapy Afrezza. Alirocumab, one of a promising new class of cholesterol-lowering treatments, is expected to receive a broad label in 2015 and early data reported this past August suggests it may have halved the number of heart attacks and strokes in a clinical trial.
Scroll down to see the next article