March 11, 2015
Endo makes better offer for Salix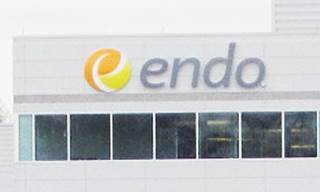 Endo International made a takeover offer for Salix for $175 per share, a move that seeks to halt Valeant Pharmaceuticals' bid for the drugmaker.
The cash-and-stock offer is higher than the $158 per share, or $10.4 billion, that Valeant offered Salix when it proposed buying the manufacturer of gastrointestinal products such as antibiotic Xifaxan and ulcerative colitis treatment Uceris in February. In a letter to the Salix board of directors, Endo CEO Rajiv De Silva said Endo's offer is "substantially superior" to Valeant's bid.
"It delivers far more value to Salix's stockholders and providers further upside potential through a material equity component," De Silva wrote in the March 11 letter.
A Valeant spokesperson said in an email that the company is "firmly committed to our all-cash agreed transaction, which delivers immediate and certain value to Salix shareholders."
If the deal is accepted by Salix, Endo said it expects the acquisition to close by July.
Over the last year Endo has made a number of changes to its business, including divesting the company of its men's health business to Boston Scientific for up to $1.65 billion and acquiring Auxilium Pharmaceuticals for $2.6 billion in cash and stock.
Scroll down to see the next article