January 09, 2015
Five things for pharma marketers to know: Friday, January 9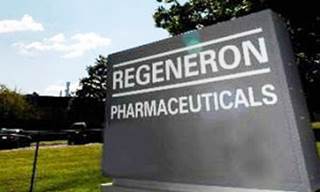 Regeneron and Sanofi's experimental cholesterol-lowering PCSK9 alirocumab hit Phase-III testing targets that tried out the drug's impact when used on a monthly basis. The companies said in a statement that the results showed a monthly dosing schedule had the same impact on LDL cholesterol—the "bad" stuff—as it did when patients received the injection twice a month. The companies are in a tight race with Amgen to claim first-in-class status. Amgen has already submitted its candidate to the FDA, but Sanofi and Regeneron have a voucher that can cut review time with the FDA.
Employer health coverage provider Anthem announced Thursday that it had struck a deal with Gilead, selecting its HCV drug Harvoni as the primary treatment for its plans. Pharmacy benefit manager Express Scripts—and Anthem's largest customer—stated at the end of December it would prefer AbbVie's HCV combo, Viekira Pak, over Gilead's. ISI Evercore analyst Mark Schoenebaum wrote in an investor note that Anthem covers 25 to 30 million people.
Portola Pharmaceuticals has an antidote in the works that can counteract Johnson & Johnson's blood-thinner Xarelto. Reuters reports that a late-stage study showed the drug "immediately reversed the anticoagulation activity" and that more data will roll in later this year. Bleeding has been a concern with the new wave of anticoagulants, including Pradaxa. The FDA handed Boehringer's Phase-III antidote for its Pradaxa-reversing agent Breakthrough Therapy status in June.
GlaxoSmithKline and Merck expect to kick off human trials of their Ebola vaccines next month. Bloomberg reports that both the Glaxo and the Merck-NewLink Genetics vaccines will begin testing in Liberia. The World Health Organization told Bloomberg it may take about six months before the vaccines' impacts can be assessed. The news comes days after Johnson & Johnson announced it has started human trials of its Ebola vaccine. The virus has killed around 8,000 patients since the outbreak began last year.
The FDA approved Impax Pharmaceutical's Parkinson's disease medication Rytary. The extended-release carbidopa-levodopa capsule was approved for Parkinson's, post-encephalitic Parkinsonism and Parkinsonism that may follow carbon monoxide or manganese intoxication. As the Michael J. Fox Foundation noted last year, the FDA hit the company with a complete response letter because of problems with the Hayward, Calif., company's production site.
Scroll down to see the next article