October 31, 2014
Five things for pharma marketers to know: Friday, October 31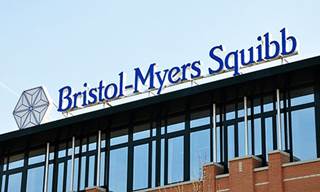 Bristol-Myers Squibb released results from its Phase-II trial for experimental lung cancer immunotherapy, Opdivo, on Thursday. Patients with lung cancer, taking the investigational PD-1 inhibitor—who had taken at least two prior systemic treatments—had an estimated one-year survival rate of 41%, compared to the historic one-year survival rate for non-small cell lung cancer patients of 5.5% to 18%.
Decision Resource Group says Bristol-Myers Squibb's/Otsuka's Abilify is the branded drug with the highest patient share in schizophrenia, according to U.S. psychiatrists polled by the market research firm. The majority of surveyed psychiatrists also perceive current antipsychotics to be only "somewhat effective in reducing negative or cognitive symptoms" in the disease.
Bloomberg's Businessweek writes Thursday that Viagra's latest ad campaign by BBDO— featuring 44 year-old British soap actress Linette Beaumont—represents a paradigm shift for the now 16 year old erectile dysfunction drug. "It's skewed younger and infers a recreational, rather than medicinal, purpose," says James Othmer, a global creative director at Young & Rubicam cited in the piece.
AOL has formally announced its cross-device linking technology that enables advertisers to engage with people across screens and not merely target devices. Available via AOL Platforms, the technology supports a "people-centric" marketing approach as it allows advertisers to plan programmatically across the widest array of premium inventory. Concurrently, AOL announced the availability of location-based marketing allowing advertisers to target across any device customers that have been in their stores or at a specific location. "Device-linking is about helping advertisers move from thinking about targeting and optimizing devices to targeting people and optimizing holistic results," said Chad Gallagher, global director for mobile for AOL.
Keeping track of countries' varying regulations for clinical trials just got a lot easier. The National Institutes of Health's National Institute for Allergy and Infectious Diseases has
launched a web site
known as ClinRegs that features a database of country-specific clinical research information. The tool organizes the information into key topic areas allowing for simple side-by side comparisons between regulations, so users can save time and effort in keeping up-to-date with countries' regulations and in the planning and implementation of clinical trials.
Scroll down to see the next article