September 19, 2014
Five things for pharma marketers to know: Friday, September 19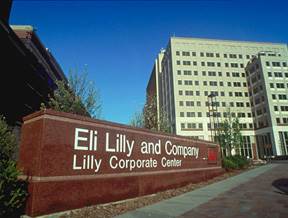 Eli Lilly's weekly diabetes shot has been approved. The regulator gave the OK for the long-acting GLP-1 now known as Trulicity, and also known as dulaglutide, on Thursday. The single-shot pen, which Lilly describes in a statement as having a "no-see, no-handle needle" also comes with a box warning that indicates animal studies showed a risk of thyroid c-cell tumors, but that it is unclear if this indicates a possible association in humans. The warning has not dampened investor enthusiasm—Bernstein analyst Tim Anderson wrote in a Thursday research note that the FDA's approval has probably bumped Novo Nordisk's Victoza and handed Lilly a "best in class product" because of the weekly vs. daily regimen. Lilly expects the drug to hit shelves this year. Anderson anticipates it will be priced in line with Victoza (around $13 to $20 a day), depending on the dosage.
Boehringer Ingelheim and mRNA drug development firm CureVac have signed a $45 million collaboration agreement to start clinical trials of the experimental lung cancer treatment CV9202 in combination with afatinib for patients with advanced or metastatic epidermal growth factor receptor mutated non-small cell lung cancer. The deal also covers testing using CV9202 with chemo-radiation therapy for unresectable Stage II non-small cell lung cancer. In exchange, BI gets exclusive global development and commercialization rights, as well as what Boehringer described in a statement as "an innovative new approach to Boehringer Ingelheim's lung cancer development portfolio."
China's GlaxoSmithKline bribery investigation has come to a $489 million end. Bloomberg reports that GSK will pay what is a record fine for China with cash, and that former executive Mark Reilly will sidestep his three-year prison term if he can keep from breaking the law. Bloomberg reports that the Xinhua News Agency says Reilly is being deported, but it is unclear when. "The illegal activities... are a clear breach of GSK's governance and compliance procedures; and are wholly contrary to the values and standards expected from GSK employees," the drugmaker said in a written apology. Bloomberg notes that GSK is just one of several companies China has investigated—the list includes Meade Johnson Nutrition and Danone over price-fixing allegations and mining firm Rio Tinto.
Sovaldi's high price has made Gilead's hepatitis C medication a pretty steady headline grabber, but a report by CapitalNewYork.com drills down and shows how the cure is being handled locally. In New York's case, health officials are recommending that the state put around 60% of Medicaid patients on the high-priority list to receive the drug. The criteria include having the liver disease as well as another infection such as HIV. Getting on the list would also require assessing a patient's "readiness" to take the drug. CapitalNewYork says this would come down to a doctor's being able to assess if a patient is abusing drugs or alcohol (hep. C is linked to IV drug use). The proposed triage system also proposes limiting repeat users, by making a prescription less likely if a patient gets re-infected after taking the medication.
India is imposing price limits on 36 new drugs. Reuters reports that the array of medications includes treatments for diabetes and infections. India's drug pricing authority has the power to limit prices on drugs it considers essential, and the new drugs join the 348 which are already on this list. Sources told Reuters in June that something like this was probably going to happen. Reuters notes that although these 36 drugs are deemed essential, India also reserves the right to determine prices for other medications, such as more than 100 drugs it established price limits for in July.
Scroll down to see the next article