December 11, 2014
Five things for pharma marketers to know, Thursday, December 11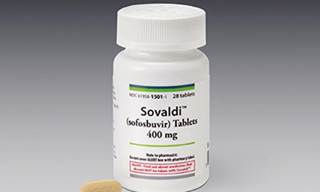 Anger over the price of Gilead's hepatitis C drug Sovaldi has hit the courts. The Associated Press reports that Philadelphia's Transportation Authority is suing the drug manufacturer over the drug which costs around $84,000 for a round of treatment. The AP says the complaint accuses Gilead of "unjust enrichment," violating anti-trust law, and the Wall Street Journal reports that part of the complaint centers around what the transit group considers discriminatory practices— Gilead has offered discounts to some clients but not others. Transit system attorney Nicholas Chimicles told the Wall Street Journal that the cost is "bleeding health and welfare plans around the country."
A privacy battle could be brewing over the pharmaceutical industry's digital marketing tactics, Bloomberg reported late Wednesday. Drugmakers and internet companies—who rely on user data to serve up targeted digital ads based on what prescriptions people buy— is a legal blind spot according to over 60 industry executives interviewed by the news service. Jeff Chester, an executive director for a privacy group in Washington told Bloomberg he was particularly concerned about the industry's practice of "matchbacks" or buying de-identified data from brokers like IMS and Express Scripts. Drug companies then partner with software companies to assign each anonymous user a permanent code that is used to send them customized ads.
Joint, hand and foot pain has halted human testing of an experimental Merck and NewLink Ebola vaccine. Reuters reports that the 59-volunteer test was idled "as a measure of precaution," after four patients complained of pain, but it is set to restart January 5. The virus has killed more than 6,000 patients and the Christian Science Monitor reports that more than 17,000 patients have tested positive for the disease.
A new patent cliff is coming. MarketWatch reports that the new wave will shave $65 billion from industry sales through the end of 2019, according to an assessment by research firm Global Data. Researchers say the new low will be "more widespread" than the last patent cliff, which cost the pharmaceutical industry $95 billion between 2010 and 2013. Among the drugs losing patent protection: Bristol-Myers Squibb's antipsychotic Abilify and AstraZeneca's heart drug Crestor.
Teva's 2015 outlook "may surpass analyst estimates," as long as generic Copaxone stays off the shelves, reports Bloomberg. The drugmaker announced its forecast Thursday, and said it expects sales to be between $19 billion and $19.4 billion. New generic competition to its Pulmicort generic is expected to trim 2015 sales by around $500 million, compared to 2014. Copaxone's sales status depends on whether or not the Supreme Court backs a lower-court ruling that invalidated Teva's patent which will expire in September.
Scroll down to see the next article