February 26, 2015
Five things for pharma marketers to know: Thursday, February 26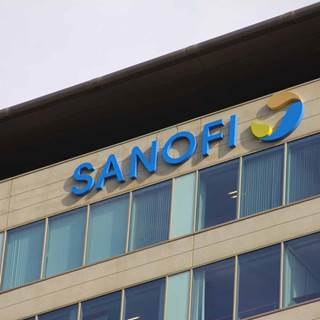 Sanofi announced that its Lantus insulin heir apparent, Toujeo, received FDA approval Wednesday for patients with type 1 and type 2 diabetes, according to the Wall Street Journal. Lantus, the best-selling diabetes drug in the world, is expected to come off patent later this year, allowing the entrance of generic competition. The drugmaker's new CEO, Olivier Brandicourt, stated that convincing healthcare professionals to adopt Toujeo will be one of his first "major challenges," the newspaper wrote.
Pharmacyclics is reportedly courting offers, Bloomberg reported Wednesday. The drugmaker is valued at $15 billion, the news service wrote. Unnamed sources told Bloomberg that Novartis and Johnson & Johnson are both courting Pharmacyclics. The company's oncology drug Imbruvica, which is co-marketed by J&J, reported sales of $185 million in the fourth quarter of 2014. The drug has four approved indications, Waldenstrom's macroglubulinemia, clude mantle cell lymphoma, chronic lymphocytic leukemia and chronic lymphocytic leukemia with a 17p deletion.
FDA postponed a hearing to discuss biosimilars of Johnson & Johnson autoimmune drug Remicade, BioCentury wrote. The agency stated the delay was due to "information requests" but would not indicate when the new hearing would be scheduled. The initial hearing was set for March 17.
Actavis scored FDA approval Wednesday for a new antibiotic, Avycaz (ceftazidime-avibactam), aimed at treating superbugs, according to Reuters. The drug is approved for use with generic drug metronidazole in patients with certain abdominal, urinary tract and kidney infections. Avycaz is expected to be available in the second quarter of 2015.
The UK's Medicines and Healthcare Products Regulatory Agency released its annual report on drug advertising Tuesday, finding that complaints overall were down, Regulatory Focus reported. The agency did note, however, that the majority of complaints in 2014 were for websites and Facebook and Twitter as well as other social media sites. Three-quarters of those complaints came from the industry itself, with the last quarter coming from healthcare professionals or the public. Nearly two-thirds of complaints resulted in those advertisements being voluntarily withdrawn.
Scroll down to see the next article