February 17, 2015
Five things for pharma marketers to know: Tuesday, February 17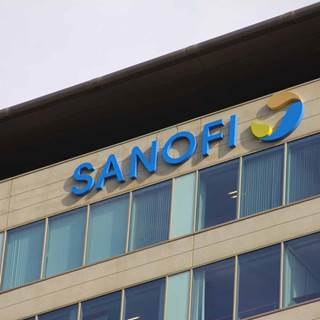 Sanofi may have a CEO. Bloomberg reports that Bayer's healthcare business head, Olivier Brandicourt, is the lead contender for the post that has been empty since the French drugmaker fired then-CEO Chris Viehbacher in October. Bloomberg notes that were Brandicourt to take over, he'd be leading a company that expects "tepid" growth in its diabetes division through 2018. Bloomberg also notes that the company's cancer division is also under pressure. Brandicourt's resume includes his stint at Bayer as well as time at Pfizer.
GlaxoSmithKline's North American Pharmaceutical division has a new head: Jack Bailey. PMLive reports that Bailey is immediately replacing Deirdre Connelly, whose six years as division head have been marked by weakness in sales of COPD and asthma medications. Bailey previously headed up GSK's policy, payers and vaccines operations. Analysts tell PMLive this background may be a key reason Bailey was tapped for the post. PMLives notes that GSK said in a statement that the US market "has changed significantly, with an exceedingly competitive payer landscape."
Pfizer's experimental painkiller ALO-02 is with the FDA for review. The drugmaker announced Friday that its extended-release oxycodone hydrochloride capsule is being considered for moderate-to-severe non-cancer chronic pain. The Phase-III drug's design includes pellets of naltrexone, which blocks an opioid's impact. Crushing the pill releases ALO-02's naltrexone to counteract the oxycodone. The painkiller space remains a heated one over high abuse rates. Despite the concern, the FDA has said it will continue to approve painkillers as long as they meet an unmet need.
The FDA is launching three studies to assess the impact of long-acting generic drugs. Regulatory Focus reports that the two-year research project, which will cost around $1 million, is specific about homing in on generics, as opposed to their branded counterparts. RF notes the studies will focus on long-acting injectables, long-acting birth control and long-acting periodontal drugs.
University of British Columbia researchers say that doctors are not shy about Tweeting medical information. UBC news reports that lead author Julie Robillard's team found that doctors accounted for about 25% of spinal-cord injury tweets and about 15% of Parkinson's disease tweets during the six months of surveyed data. The tweets were generally about research and most shared links to reports. UBC says Robillard also found that spinal-cord Tweeters focused on clinical trials, and Parkinson's Tweeters "mostly talked about new tools or methods being developed to conduct research."
Scroll down to see the next article