February 11, 2015
Five things for pharma marketers to know: Wednesday, February 11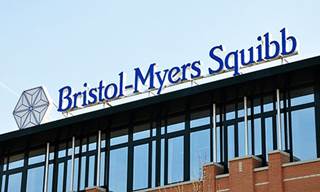 The FDA is serious about Breakthrough status standing for something. FierceBiotech reports that the regulator has yanked the elite status for Bristol-Myers Squibb's hepatitis C drug daclatasvir. The decision — shared by BMS with the news site — comes just one week after the FDA demoted Merck's hepatitis C HCV combo drug grazoprevir/elbasvir. The FDA pulled Merck's status because Gilead's Harvoni and Sovaldi and AbbVie's Viekira Pak beat them to new territory. The FDA is reported to use the same logic when it came to BMS's label.
Reuters reports that Gilead anticipates a major uptake in European sales of its hepatitis C drug Sovaldi, but the Wall Street Journal reports that nonprofit Medecins du Monde is fighting the patent protection. "Even in a 'rich' country like France . . . it is difficult to meet this cost. We are seeing an arbitrary rationing approach that excludes patients from care," the organization's director said in a statement quoted by the Journal, which notes that the French protesters are being advised by the same group that helped challenge Gilead's patents in India.
The diagnosis Chronic Fatigue Syndrome may disappear, if the Institute of Medicine succeeds in its efforts to rename it "systemic exertion intolerance disease." The New York Times reports that the IOM has proposed a new set of diagnostic criteria along with the new name but notes that the changes "are unlikely to end the long, contentious debate over who has the condition and what may be causing it." The Times notes that although CFS is also known as myalgic encephalomyelitis, or ME/CFS, patients think the fatigue label has encouraged practitioners to dismiss their complaints. The syndrome includes physical and cognitive symptoms.
Three pharma trade organizations are suing Italy over the government's decision to allow off-label drug use, reports the Wall Street Journal. The argument centers on Italy's decision to allow doctors to use Avastin for age-related macular degeneration in lieu of Lucentis, even though Avastin is not indicated for this use. The potential interchangeability of the drugs has been a heated issue for payers, governments and pharma, with payers saying evidence indicates the drugs can swapped, and drugmaker Roche (and its European partner Novartis) saying the labels do not indicate this. Italy has also accused Roche and Novartis of promoting Lucentis in a way that makes Avastin look like an undesirable alternative. The Journal says the European trade groups are arguing, however, that the issue is much bigger and Italy's move subverts the EU's regulatory system and patent protection.
Mylan's generic Nexium is coming . . . someday. The FDA tentatively approved Mylan's generic esomeprazole but said the drug manufacturer has to wait until the last of AstraZeneca's patents expire, which is August 3, 2015. Teva was first to market with its generic in January.
Scroll down to see the next article