July 15, 2015
Five things for pharma marketers to know: Wednesday, July 15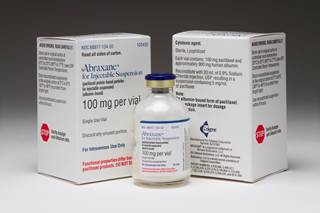 Celgene plans to spend $7.2 billion for Receptos, which has a drug in late-stage development for inflammatory bowel disease and multiple sclerosis, Reuters reported. The deal is the second one that Celgene has announced in the past two weeks. It also said it would invest $1 billion in Juno Therapeutics to gain access to Juno's cancer immunotherapy drugs. Cowen Group analyst Eric Schmidt told Reuters, "They found a very largely derisked late-stage asset that can really move the needle. And they didn't seemingly overpay, so it's a pretty good deal."
Biotech company Cytokinetics received $115 million in donations that the ALS Association received from last year's wildly popular Ice Bucket Challenge to support testing of an experimental drug to improve lung function in patients with amyotrophic lateral sclerosis, reported Bloomberg Business. The disease is more commonly known as Lou Gehrig's disease. Roughly 30,000 Americans have it. Cytokinetics, which is starting a Phase-III trial for its compound, tirasemtiv, will receive $1.5 million. About $77 million of the money raised in the challenge will be used for drug research, the ALS Association said.
GlaxoSmithKline is in the midst of a media review for its consumer healthcare brands, a result of a $20-billion deal in March that saw it take over Novartis's consumer brands and vaccines business, reports Adweek. The deal left Glaxo with three agencies—PHD, MediaCom and Starcom—working on its consumer business. Starcom had worked on Novartis brands and is not taking part in the current agency review, Adweek reported. MediaCom, which works for GSK outside the US, is involved, going up against PHD, which handles GSK brands in the US. Final presentations in the competition were scheduled for this week, Adweek reported.
New cholesterol guidelines that indicate many more Americans should take cholesterol-lowering drugs were backed up by two studies published in JAMA, The New York Times reported. One study found the new guidelines are better at determining who is really at risk of a heart attack and therefore should be given statins to lower their cholesterol while the other found new treatment guidelines would be cost-effective. The guidelines, released in November 2013, caused widespread controversy because they would expand statin use to almost half the population between the ages of 40 and 75.
Pharmaceuticals made by Indian drugmaker Emcure Pharmaceuticals in a facility in Hinjawadi, India, were banned from import into the US, reports the National Law Journal. The FDA ban does not apply to Emcure drugs made in its US facilities. While the FDA said little about the ban, the Journal speculated it could relate to issues arising around violations of what are known as Good Manufacturing Practices regulations, which set up minimum inspection, testing, cleanliness and sterility of manufacturing standards.
Scroll down to see the next article