November 26, 2014
Five things for pharma marketers to know: Wednesday, November 26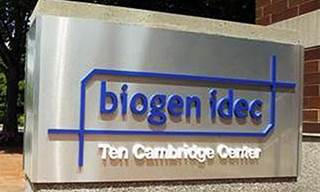 Biogen Idec's multiple sclerosis drug Tecfidera has received a label change, Bloomberg reported Tuesday. The blockbuster treatment will now carry label informing the public of a patient who recently died while taking Tecfidera, who also had a rare brain infection—progressive multifocal leukoencephalopathy, or PML. FDA noted that the patient also had a very low white blood cell count which raises the risk for the brain infection.
Amgen and AstraZeneca announced positive results from a Phase-III trial evaluating antibody brodalumab in patients with moderate-to-severe plaque psoriasis. The two drugmakers stated that brodalumab bested Janssen's Stelara in the head-to-head trial, saying a "significantly greater proportion of patients treated with brodalumab achieved at least 75% improvement from base in disease severity by week 12, as measured by the Psoriasis Area Severity Index."
Drug prices could get a lift in China. The country's top economic planner is mulling over whether to raise the price caps for drugs, Bloomberg reported Wednesday. The government would reportedly still put in place measures to prevent drug costs from spiking.
A recently published JAMA study recommends 97% of those age 66-75 should take statins, and 100% of men in that age group should be on the medicine even if their cholesterol levels are normal. The research is based on guidelines made by the American College of Cardiology and the American Heart Association last November.
ICYMI: Takeda's president Doug Cole plans to leave the drugmaker after a 22 year tenure, Crain's Chicago Business reported Tuesday. A company spokesperson told the business publication that he was at a point in his career where he decided to explore other options. He ran the company as president for three years.
Scroll down to see the next article