March 25, 2015
Implement a Direct-to-Patient Approach to Increase Patient Engagement and Retention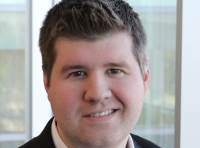 Today's healthcare economy is becoming increasingly consumer-driven, as patients take greater responsibility for understanding their healthcare options, making decisions about their treatments and sharing their experience data.
This consumer-driven mindset is also influencing patients' expectations of participation in clinical research including real world and late phase research.
As a general rule, people join research studies to improve their health and contribute data for the care of others in a similar situation. In return, these patients expect their research experience to be positive, accommodating of their schedule and intuitive for them to participate.
In coordination with a scientifically rigorous study design and strong relationship with the researcher physician, direct-to-patient approaches provide an opportunity to meet these key patient expectations and result in better outcomes for the study including:
pro-active support of long-term retention by providing value and support to patients

decreased participation burden for both the patient and the research site

reduced costs and higher participation rates by direct patient data collection
In our experience, there are a large number of strategies, tactics and habits that facilitate impactful patient engagement. There are three specific strategies that are key when implementing a direct-to-patient approach in your programs.
1. Think differently
Direct-to-patient approaches require us to think differently when developing a protocol, an engagement strategy and an operational execution plan. This design requires us to not just think about the patient, but to think like the patient.
The key for successful patient engagement is to provide value to the patient first and coordinate it with the many requests we ask of patients. In conducting more than 400 direct-to-patients programs in more than 30 countries since 2008, this key success factor has remained consistent.
Our direct-to-patient insights and patient landscapes show that value is defined differently depending on a patient's condition, demographics, caregiver involvement and digital enablement. Regardless of the type of content, however, value to a patient can come in many supportive forms including but are not limited to:
Content and information about their condition provided by trusted sources and medical professionals

Choice for the patient in how they prefer to be communicated with in between their physician visits (i.e. phone, email, SMS text, mobile app)

Reminders for study visits, when to take medication(s) and complete study assessments

Updates on the studies' progress and reminders of how their participation is important to meet the objectives of the research

Electronic patient reported outcomes made available for completion by the patient at their convenience (i.e. available when they want to complete the instrument) and in their preferred modality (i.e. web, mobile app, SMS text)

One, simple connection point (i.e. website, mobile app) for a patient to receive information, connect their digital health device and find study information

Direct reimbursement for their time and effort in completing study assessments
2. Focus on how to decrease patient and researcher physician burden
These exchanges do not only provide value to the patient, but also provide support to the researchers leading the real world and late phase studies. Patients are provided with the ease and convenience of these engagement strategies, while researchers' efforts are supported centrally through this study-specific, direct-to-patient approach.
In order to effectively support researchers with this approach, it is critical to provide clear and brief training on the direct-to-patient program with the participating research site. The research site must also be provided with all program and patient-facing materials in a consolidated, easy-to-submit package for its institutional review board and ethics committee to review and approve.
As this approach is new for many institutional review boards and ethics committees, it's important that a clear description of the program, informed consent form differences and the value of the communications for the patients be described in the submission materials.
In our experience, patients participating in these direct-to-patient engagement programs maintain high retention rates compared to baseline norms and attribute their positive experience to the researcher physician they are engaged with for their care.
While patient engagement and retention is increased, the amount of administrative work and manual data collection required by the researcher is decreased. The reductions in time required to conduct the study result in decreased burden and costs at the research site.
3. Utilize proven technology that facilitates the patient experience
Technology in our industry has rapidly evolved and improved in support of direct-to-patient approaches. Patients' expectations of technology have also evolved in recent years. Patients are consumers and they have high expectations for the support IT solutions will provide them. It is critical that the technology empower the patient and researcher's positive experience with minimal interruption. The value we provide to patients through technology has to "just work."
The platform you use should provide your stakeholders with an experience that is intuitive, user-friendly and beautifully designed to be successful. The IT platform and tools used to coordinate your direct-to-patient design should also be secure, proven globally by experience and provide analytical insights to continually confirm the effectiveness of the design.
In coordination with a scientifically rigorous study design and strong relationship with the researcher physician, direct-to-patient approaches can positively impact real world and late phase research programs to increase engagement, retention and data collection. If you are planning to implement a direct-to-patient approach in your program, remember to think differently, focus on how to decrease patient and researcher physician burden and utilize proven technology that facilitates the patient experience.
John Reites is senior director of health engagement and communications for Quintiles.
Scroll down to see the next article