October 02, 2014
Lilly drops lupus drug from trials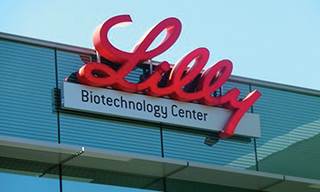 Tabalumab doesn't appear to work in patients with lupus, either, Eli Lilly said today. Two Phase-III trials investigating the antibody were discontinued after the drug failed todemonstrate-sufficient efficacy compared to the standard of care.
This is tabalumab's second Phase-III flop. The drug failed in a trial for rheumatoid arthritis in February 2013, also for lack of efficacy. At the time, Eiry Roberts, VP of autoimmune product development at Lilly, expressed hope that the drug would prove efficacious in lupus trials.
"Autoimmune disorders are highly individualized. We believe that targeting BAFF with a molecule such as tabalumab may still represent an important advance for patients, and therefore we will continue the ongoing Phase 3 tabalumab lupus program," she said in an earlier statement.
Wall Street was also keen on the drug. Investors expected the medicine, a biologic, to eventually be used by patients to assist them with managing the long-term inflammatory disease. "Generally investors expected this drug to work," ISI analyst Marc Schoenebaum wrote in a note Thursday morning.
Revenue prospects were never sky-high, however: "Commercial expectations were quite low," added Schoenebaum, with forecasts in the range of $250 million to $300 million in annual sales. Currently approved lupus treatment Benlysta, marketed by British drugmaker GlaxoSmithKline, generates under $200 million in worldwide sales.
Lilly wrote that the Phase-III discontinuation of tabalumab would result in a $75-million research-and-development charge.
Scroll down to see the next article