March 26, 2015
Shire and Cincinnati Children's Hospital team up in rare diseases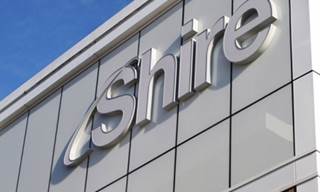 Shire partnered with Cincinnati Children's Hospital Medical Center to develop and commercialize treatments for rare pediatric diseases. The Dublin-based drugmaker plans to deliver a drug development candidate in less than three years from the collaboration.
Per the deal, Shire will make an upfront payment to the hospital. The drugmaker will also have the license to fund and offer scientific support to certain research programs. Shire is responsible for the commercialization of any treatments borne from their efforts.
Terms of the deal were not disclosed. Shire did not answer requests for more information by press time.
The commercial opportunity for rare, orphan drugs has been well documented. Medicines for small populations, with a significant unmet need, often receive orphan-drug status that extends a drug's patent life. However, another regulatory incentive for developing these drugs may soon be coming to an end—the agency's rare pediatric disease voucher program.
Starting in 2007 the FDA issued transferable Priority Review vouchers that allow drugmakers to expedite the regulatory review of a drug of their choosing. The FDA awards these vouchers for investigational treatments in rare pediatric or tropical diseases.
Gilead bought one such voucher from Knight Therapeutics for $125 million this past May. If three vouchers are given out in a year's time, it begins a countdown clock of sorts—according to the Regulatory Affairs Professional Society—with the program then set to end in one year after the third voucher is awarded.
United Therapeutics was granted the last voucher in early March for Unituxin, a treatment for neuroblastoma, and also marked the third one given out in a year.
Unless new legislation is enacted, the program will end March 17, 2016. A new bill introduced on March 23, however, could keep the bill alive. If passed it would make the program a permanent fixture in the regulator's repertoire and broaden the definition of a rare pediatric disease to include "any form of sickle cell disease and any pediatric cancers," RAPS reported. It's currently defined as any disease that primarily affects fewer than 200,000 children.
Scroll down to see the next article