February 17, 2015
Survey shows docs overestimate adherence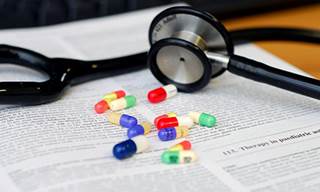 Medication adherence is a slippery topic. The list of possible causes includes the physical inability to get medication as well as cost and regimen fatigue.
A small — as in 100 physicians — survey by patient engagement firm HealthPrize has added another reason to the list: optimism that their patients are more adherent than those cared for by other practices. Responses also indicated an ambivalence about just how much information doctors want about a patient's prescription habits.
The survey focused on patients with the chronic conditions diabetes, hypertension or high cholesterol. Almost 60% of doctors ranked adherence as "extremely important," or 10 out of 10, while 37% put it as an eight or nine in terms of importance. Three percent of doctors ranked it seven or lower.
This same pool of doctors estimated that fewer than 10% of their prescriptions were not filled or used, whereas HealthPrize notes that general estimates put non-adherence at between 15% and 30%.
Further, professionals' enthusiasm for adherence did not mean doctors wanted to take the lead. Perhaps unsurprisingly, doctors said patients are primarily responsible for adherence, followed by healthcare providers, and then payers.
Even though doctors put themselves as the second-most important element to adherence responsibility, there was also reluctance to take on the opportunity to see just what patients are doing: 24% said they would not want to receive adherence information and 25% said they'd be up for the data but were pessimistic that the information would help them change a patient's behavior.
Professionals were relatively optimistic that out-of-office incentives could nudge patients to take their medications: 40% had faith that rewards could guide positive behavior and 39% said discounts could be a positive force.
Education was not held in high esteem; Only 9% of respondents said they thought it would make a difference, but between 34% and 38% said a strong pharmaceutical patient support program could encourage them to prescribe one medication over another.
Scroll down to see the next article