June 18, 2015
Takeda revamps commercial org to synch with R&D
Takeda has established a new global organization aimed at better aligning the company's R&D and commercial teams, the firm said. The group will be known as the Global Commercial Organization and will operate centrally within the Japanese drugmaker. Its first test: paving the way for recently launched Crohn's drug Entyvio.
Marcello Agosti (pictured), current area head for Southern and Eastern Europe at Takeda, will lead the organization. In an interview with MM&M, Agosti said Takeda leadership formed the new group to "bring a holistic approach to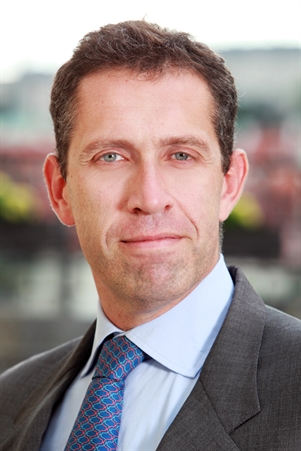 serving patients.
"I've seen companies struggle between the focus on R&D or internally driven activity versus the needs that come from the markets and commercial language," he explained. "Our main function is to ensure that commercial demands are met by R&D, but also that the language of R&D and our science is perfectly understood by the market."
The group will mirror the structure of R&D teams, serving three specific therapeutic areas: central nervous system (CNS), cardiovascular metabolic (CDM) and gastrointestinal (GI). Kirsten Detrick, VP, global marketing at Takeda, has been named lead of the GI team, while Agosti is actively recruiting execs to take the CNS and CDM reins.
Takeda's vaccine and oncology business units will be managed separately from the new group. The team will be spread among offices in Zurich, Chicago, Cambridge and Singapore, and is being managed by a greater global strategy team that reports directly into Takeda's Japanese C-suite.
The organization's first task will be to "build a strong presence" for Entyvio, the treatment for Crohn's disease and ulcerative colitis which was approved by the FDA in May 2014. Agosti says, "We need to ensure there is a cohesive brand strategy for our key products that spans from R&D into commercial and local operations.
"I'm in the middle of two forces that need each other," he added. "If I speak to my R&D colleagues, they are very keen on commercial input so that the programs they develop are addressing patient needs today and in 10, 15 years. It's about working with both of them and breaking down any barrier between science and commercial. They're two faces of the same objective—addressing patient need."
Takeda reported $226 million in sales for Entyvio from May 2014 to March 2015 in markets outside of Japan.
The new commercial group's day-to-day responsibilities include new product planning for early stage experimental medicines, business development and the management of global project teams.
Agosti says the decision to bring in marketing agencies to bolster capabilities will be made by the managers of each of those three therapeutic areas under the group's aegis, although Agosti cautions he's "not a huge fan" of leaning too heavily on external capabilities.
"I sometimes see the tendency to rely too heavily on agencies," he said. "The idea here is being able to make tradeoffs [in terms of resources] but to own the content and then certain processes could be outsourced. However, capability and credibility is a must at the local level."
Scroll down to see the next article