June 01, 2014
Using a personal approach to promote weight loss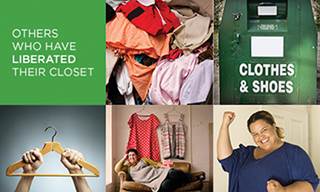 Two recent consumer campaigns for prescription weight-loss medications show that marketers are seeking to gain mindshare using the same tonality and talking points as non-prescription interventions.
Among the recent efforts are those by Vivus, which has hired performer and photographer Shari Belafonte. The company said in a statement that the goal is to have Belafonte—daughter of performer Harry Belafonte—"educate adults about seeking medical treatment for chronic weight management." The company manufactures the prescription weight-loss drug Qsymia, and has pursued consumer strategies including coupons and free trial prescriptions to encourage patients to try the medication which requires users to continue taking it even after losing weight.
Belafonte's approach is personal. Vivus notes that she has struggled with being overweight, had high cholesterol and "was increasingly concerned about a family history that included cardiovascular disease and diabetes." These conditions are associated with unhealthy weights.
"It is such a relief to have found the support of a physician who helped me set—and achieve a realistic 10% weightloss goal," Belafonte said in a statement. This strategy—a smallish goal of 10% which can still be quite substantial—is in line with non-prescription weight-loss promotions, that talk about immediate goals as opposed to the longer game.
Eisai, which makes the prescription weight-loss medication Belviq, is also co-opting a soft, friendly tone to weight loss. Its indirect approach is seen in the website MyHealthy. The low-tech looking site is a hybrid of Facebook page and website, with a simple mission: to talk about being healthy.
The lead text "Conversation about Weight Loss from Just Pounds Lost to Health Gained" is highly reminiscent of Special K's "what will you gain when you lose?" effort. The MyHealthy campaign is a motivating tool that seeks to simultaneously encourage and lessen some of the mental pressure that comes with needing, as opposed to wanting, to lose weight. For example, a MyHealthy site feature is called "Liberate your closet," and encourages visitors to get rid of clothing that doesn't fit because weight loss is "not about fitting into too‐small clothes anyway. It's about taking positive steps to make healthy changes in your everyday life." The site also encourages visitors to talk to doctors about what a healthy weight would be as well as the impact a small weight loss could have on their health. Again: small making a big impact.
It also includes a "promise feature" that asks for a digital agreement to make healthy food choices and talk with a doctor. It also includes an option to receive newsletters and a healthy BMI calculation tool.
Scroll down to see the next article