September 03, 2015
Five things for pharma marketers to know: Thursday, September 3, 2015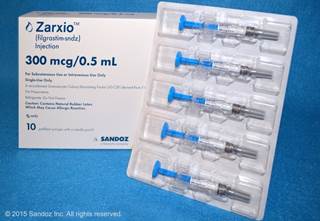 The wait is over. The first US biosimilar, Novartis's Zarxio, is now available—one day after a federal judge denied Amgen's motion to further delay the launch of the drug, which will compete with Amgen's Neupogen. Zarxio is 15% cheaper than the interchangeable biologic, Neupogen, and will cost between $275 and $438.98 based on the dose, according to Bloomberg Business.
Lannett Co. will acquire UCB's generic drugs unit, Kremers Urban Pharmaceuticals, for $1.23 billion. The move will net Lannett several drugs that treat attention deficit hyperactive disorder and gastrointestinal reflux. The generic drug industry is rapidly consolidating. Another recent notable deal was Teva's acquisition of Allergan's generics business for $33.75 billion in July.
One-third of children in the US with attention deficit hyperactive disorder are diagnosed before they reach six years of age, according to a new report from the Centers for Disease Control and Prevention. Researchers found that the majority of children with ADHD were diagnosed by their primary-care physicians.
Kaiser Permanente said that none of the patients in a large-scale study who took a pre-exposure prophylaxis drug (or PrEP)—Gilead Sciences's Truvada—were infected with HIV over a two-year period. The study had followed a large number of men who engaged in risky behavior from mid-2012 until last year, according to The New York Times. The study's lead author said, "This is very reassuring data. It tells us that PrEP works even in a high-risk population."
ICYMI: Pfizer said increased transparency in clinical trials, and the investment required to do so, would not be of any value to patients, health services organizations or their shareholders. The drugmaker was responding to AllTrials, which plans to rank the 50 largest drugmakers based on their clinical-trial disclosure policies, according to The Guardian.
Scroll down to see the next article