October 11, 2013
Do depot drugs really deliver?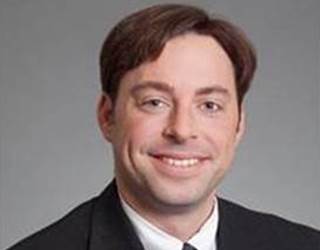 With schizophrenia sufferers, the effects of medication non-compliance can be truly dramatic. Since their illness may lead them to believe that they don't really need treatment, a vicious cycle can develop—with potentially disastrous results.
In recent months, depot drugs—which only require administration once or twice a month—have generated welcome momentum in the schizophrenia category. Established brands (most recently Otsuka's Abilify) have sparked new interest and grown revenue by launching depot formulations; Decision Resources estimates that sales of schizophrenia depot drugs will hit $1.6 billion in 2020—no small sum.
But are these longer-acting versions making a difference for patients? Do they represent a leap forward, a modest stride—or no improvement at all?
A new GfK report, based on a study fielded in June among 127 psychiatrists who frequently treat schizophrenia sufferers, suggests that depot drugs have actually done little to boost compliance. According to the doctors, almost half (45%) of these patients are non-compliant with prescribing instructions—slightly higher than the 2012 level of 41%, and roughly in-line with results from the past three years of surveys.
For their part, psychiatrists are showing only moderate enthusiasm for the new medications. GfK found that depot drugs account for roughly 20% of all schizophrenia prescriptions—up just slightly from last year. Consider one of the newest depots, Abilify Maintena, which launched three months before the study period ended. One in five psychiatrists are prescribing it, yet only 2% of those surveyed expect to "significantly increase" their use of depots to treat schizophrenia in the next six months.
Addressing persistent needs
Tellingly, the study's need-gap analysis revealed critical unmet needs in the schizophrenia market, including weight gain and low incidence of metabolic side effects. Still other needs are on the borderline of unmet/fulfillment.
According to our study, Abilify Maintena represents an important step in the right direction—addressing some of these needs, and offering perceived safety improvements well beyond other schizophrenia drugs. Like other depots, it can also help overcome key compliance stumbling blocks, such as forgetfulness and a general dislike of taking medication. This may be why the greatest proportion of surveyed psychiatrists expects to increase use of Abilify Maintena for the treatment of schizophrenia over the next six months.
Cost of entry
The final hurdle for any drug, however, is access—and there, Maintena may have a problem. When asked which schizophrenia medications are likely to be restricted by managed care, psychiatrists cited Maintena most often—along with other current brand-name treatments. Not surprisingly, generics like risperidone scored well here; given how many schizophrenia patients are treated in clinics, and can be inferred to have poor health coverage, this could pose a threat to broader adoption for Maintena.
As the schizophrenia category matures, and the ACA brings insurance to some who may not have it today, depot drugs may come to dominate the market. But today, psychiatrists still perceive their choices as imperfect when it comes to treating this difficult condition.
---
Paul Wojciak is research director of GfK's health team and leader of its therapeutic class study program.
Scroll down to see the next article