August 26, 2014
Price Matters: How to Create a Balanced Price Communication Approach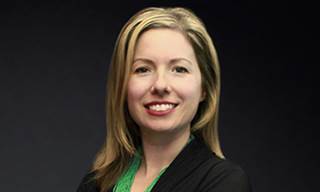 The cost of healthcare dominates nearly every conversation about healthcare, and with good reason: According to the Kaiser Family Foundation, healthcare costs have risen 131% over the last decade, while wages have only increased 38% in the same period.
As healthcare marketers, we are chartered with creating clear, balanced, impactful communications. Price is an important component of that conversation and requires a multi-prong approach.
In the past for patients, the equation was simple: go to your doctor, receive a diagnosis, pick up a prescription, and adhere. Today, consumers face a very different reality. In addition to the issue of rising costs and stagnant wages, many companies looking to cut costs often reduce benefits, passing along additional financial burden to patients. Suddenly, the $50 a week you were spending on medication is needed for essentials for your family, and the cost of the immediate needs of your family outweighs the cost of medications that may prevent a myriad of costs later in life.
Now let's examine the physician. In today's healthcare landscape, a physician reportedly has an average of only 8 minutes for a consultation to convey treatment options. At the same time, despite the economic complexities of US healthcare today, physicians, by and large, are just that: physicians. They went to medical school, not business school. The entire conversation between brands, physicians and patients is complex, and it is our job to make it simple.
For patients, that means creating easy-to-understand information at a variety of touch points along the decision journey that simply communicate the near- and long-term view of their disease state. In the diagnosis phase this requires engaging with the patient pre-appointment to highlight the consequences of not treating the disease. Post-diagnosis it requires materials that illustrate the cost versus the short- and long-term benefits of treating the disease. Post-prescription, it requires reminders of these critical points, because persistence will drive adherence.
For physicians, that means creating a communication that balances the science of the treatment with a simplified outlook on costs. This is not an easy balance. Doctors want to be able to counsel their patients on the benefits versus risk scenario, and this has always been a scientific discussion of safety/tolerability versus efficacy. Yet now the communication needs to be a communication platform that still covers these key areas but also includes a succinct outlook on the cost of treating versus not treating in the short and long term. This requires education for the physician and consultative tools for the healthcare professional to leverage with their patients.
The bottom line: price matters. The cost of a drug is easy to track. The impact of non-treatment needs to be elevated so that the entire picture is considered in the decision making process. If a patient is going to decide on a treatment that has the potential to enhance their life, we as healthcare marketers must lay out the facts in a comprehensive—and comprehendible—way, so that all parties involved understand cost, in all its meanings.
---
Jennie Fischette is EVP, director of client & strategic planning services, Concentric Health Experience.
Scroll down to see the next article